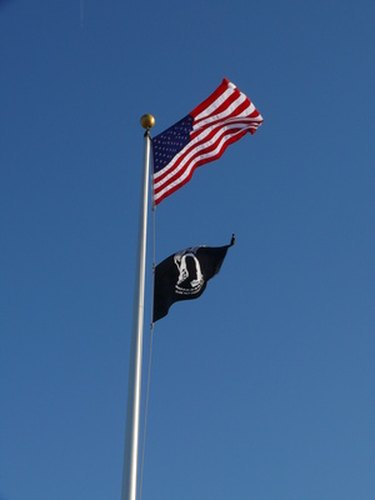 Veterans of the Vietnam era can still use their remaining VA educational benefits that were given to veterans through the Veterans Readjustment Act. These benefits can be used for a wide-range of educational opportunities, including traditional college and universities, professional certificate and licensing programs, on-the-job training and correspondence courses.
History
Educational benefits until 1952 were only awarded to wartime veterans. The Veterans Readjustment Benefits Act of 1966 provided benefits to all veterans, regardless of whether they had seen combat or not. It was revised in 1972, increasing benefits. The Chapter 34 benefits were then replaced by the Veterans Educational Assistance Program in 1977.
Eligibility
Veterans who served on active duty between January 31, 1955 and January 1, 1977 are eligible for the benefits of the Vietnam Era GI Bill. The benefit expired in 1977; however, veterans can still convert their benefit to the Chapter 30 Montgomery GI Bill benefit if the veteran has remaining entitlements under Chapter 34 on December 31, 1989. The VA considers these veterans Chapter 30, Category II.
How to Apply
The most efficient way to apply for benefits is to use the Veterans Online Application, available on the the GI Bill website. This application will determine the best benefit you are qualified for, inform you of the appropriate VA Forms that need to be filed, and calculate your benefits. Benefits can also be applied for by calling 888-442-4551.
Benefit Payments
After converting Chapter 34 benefits to Chapter 30, entitlements include monthly financial payments that ranged from $403.50 to $1,614 for approved training in October 2010. Payments are calculated by the amount of classes or training taken. A full-time student will be paid a higher amount than a student attending school less than full-time. The entitlement increases when the veteran has dependents. There are conditions for each entitlement, which can differ depending on the type of training being completed. Payments can be received either by a monthly check mailed to the veteran or through direct deposit to a bank account.
Considerations
GI Bill benefits expire 10 years after the veteran's last discharge from service. Veterans that are eligible for more than one educational benefit must choose which benefit they want to receive. The VA will not allow a beneficiary to receive more than one educational benefit at a time. The VA recommends that veterans discuss their educational plans with a VA counselor to determine the best program to maximize the benefits he is eligible for.