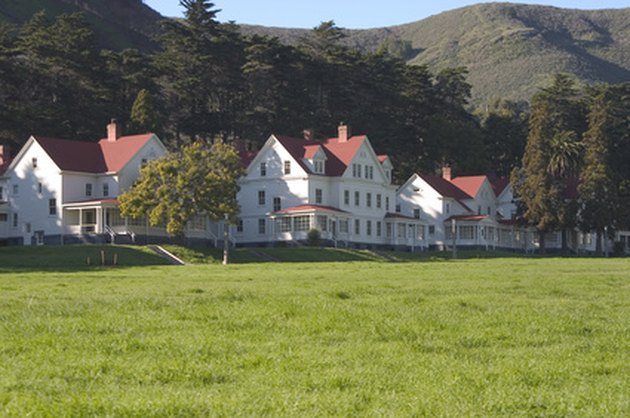 As an E-5 staff sergeant in the U.S. Air Force, you are a first-level non-commissioned officer. The base requirements for this rank are a passing grade on the Weighted Airman Promotion System, or WAPS test, six months at your previous rank and a minimum of three years of military service, though Military.com reports that it usually takes over four years. Then in-residence leadership school completes the promotion to the level of staff sergeant.
Active Duty Pay
Your base pay as an active staff sergeant depends on total years of service. As of 2011, if you have prior military service that allows you to achieve the rank of staff sergeant in two years or less, your base pay is $2,091 per month. For each of the next three years, your pay increases annually and then biannually until you receive $2,965 per month. After that, you don't receive an increase until you become an E-6. Monthly average income is $2,230 with two-plus years of service, $2,338 with three-plus, $2,448 with four-plus, $2,620 with six-plus, $2,800 with eight-plus, $2,947 with 10-plus; at 12 years you reach the maximum.
Housing and Food
In addition to base pay, if you live off base you also receive money to help offset the cost of housing and food expenses. The amount you receive for housing depends on your rank, average housing costs for area in which you live and whether you have dependents. For example, a staff sergeant with no dependents living near Phoenix, Arizona, receives an additional $996 per month; with dependents, the amount rises to $1,272. In contrast, if you live near Oakland, California, you receive $1,599 with no dependents and $2,133 with dependents. The amount you receive for food is constant and not dependent on your rank. As of 2011, everyone receives $325.04 per month.
Active Duty Clothing Allowance
On the month following your anniversary, you receive an annual clothing replacement allowance in addition to base pay. As of 2011, regardless of rank, if you have less than three years of service, your annual replacement allowance is $273.60 if you are male and $302.40 if you are female. After three years of service, this amount increases to $388.80 if you are male and $432 if you are female.
Air Force Reserve Pay
Base pay as a staff sergeant in the Air Force Reserves also depends on years of service. Base pay encompasses four drills each month and follows the same pay increase schedule as active duty. As of 2011, a staff sergeant with less than two years of service receives $278.68 each month. The monthly average income increases until you reach the maximum of $395.40 per month with 12 years of service.