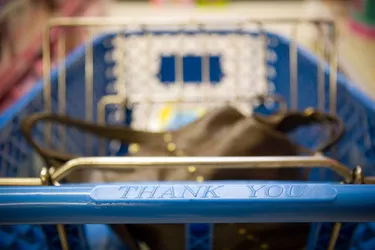 Food stamp benefits are awarded on a household basis. The income and essential expenditures of everyone in the household are taken into account when benefits are calculated. If one member of the household has died, that must be reported to your local agency office so that your benefits can be recalculated.
Calculation of Benefits
When you first apply for food stamp benefits you must fill in paperwork and show documentation detailing your income from wages and other benefits, and your monthly outgoings on items like rent, utilities and childcare. This must be done for all adults in the household. Then benefits are calculated by taking the maximum allowable benefit for the household size, minus 30 percent of the household's countable net income.
Changes
If one member of your household has died, that means that person's income is no longer part of the household resources, but also that person is no longer in need of food stamp benefits. Therefore the death will alter the calculation of your benefits. It doesn't necessarily mean that you will no longer be eligible to receive benefits, but the level needs to be adjusted down to take account of your new circumstances.
Fraud
The U.S. Department of Agriculture, which administers the food stamp program for the federal government, is particularly focused on minimizing fraud in the system. The fact that you continued to claim food stamp benefits after your mother's death may simply reflect your lack of knowledge of the system, but if you fail to come forward it could potentially be construed as fraud.
Repayment
Once your benefits are recalculated to take account of your changed household circumstances, you could be asked to repay any excess benefits that you claimed in the past year. In the event that your benefit level actually went up, this will not be an issue, but if you did receive additional benefits in error you will need to work out with your local state office how you plan to repay the amount.