Bad credit and boat financing do not seem to go hand-in-hand, but when you delve deeper into the world of financing, however, you will find that even people with bad credit have available options for financing a boat purchase. Options include dealer financing, original equipment manufacturer's financing, financing it on a credit card, a personal loan or getting a friend or family member with good credit to co-sign on the loan for you.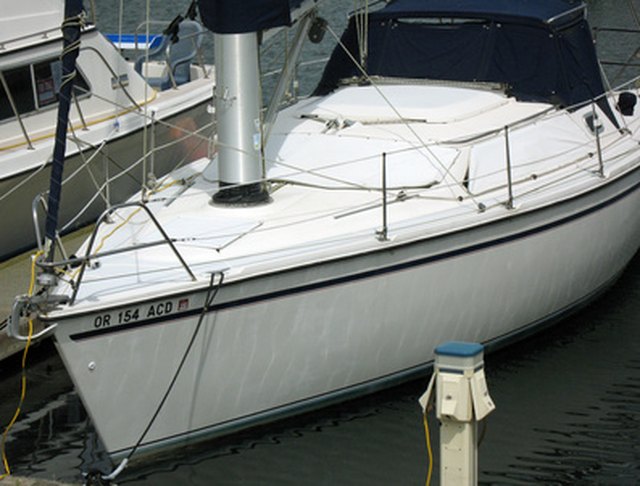 Step
Identify the financing options available to you. Not all of the financing options for buying a boat may be available, so narrow down the options for financing the boat. For example, if you do not have a credit card with a large enough line of credit or someone with good credit that can co-sign on a loan for you then these are not options for you to consider.
Step
Apply for the loan with a dealer, the manufacturer or a personal loan lender. Complete the financing application and submit it to the lender, along with any supporting documents the lender requires. For example, a bank extending a personal loan to you, may require a copy of the last two years of your tax returns and the last two months of your paycheck stubs to prove income. If you have a co-signor for the loan, the co-signor needs to complete their portion of the application and submit copies of their documents as well.
Step
Purchase the boat. Once you receive the financing, identify the credit card you are going to make the purchase on or provide the lending information to the dealer or manufacturer from which you are buying the boat.