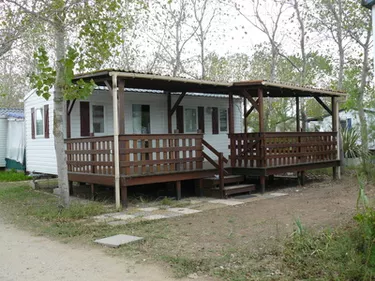 Buying a mobile home is an important decision as you will likely want to live in the unit for a substantial amount of time, and since an investment in the home could be considerable. When buying a used mobile home, prevent future problems by asking the right questions.
Electrical System
Find out the amp capacity for the mobile home. According to All Around the House website, the amp capacity for older mobile homes is 50 to 60 amps and for new mobile homes, the capacity is generally 100 amps. This is an important consideration because the mobile home you are interested in may not have enough capacity for the electrical appliances you plan on connecting.
Signs of Age
Ask to inspect the home. Put together your own inspection checklist to make sure you do not overlook anything. Check for such conditions as mildew, rusted areas or rot. In addition, check to make sure the insulation in the walls and ceiling is intact and in good condition.
Conduits
Find out the conditions of the piping. Check the heating and waste systems' piping insulation, which prevents freezing during the winter months. Take a look at the combustion system and find out if there is adequate venting. Inspect the duct work for damage as well.
Ground Stability
Check to see that the mobile home is sitting properly on the ground below because sometimes land under the unit shifts or sinks.
Ordinances
Ask to see the latest copy of local ordinances regarding mobile homes, and make sure the used unit you are interested in complies with local regulations.
Monthly Fees
Ask to review the monthly fees the current owner is paying for a trailer park if the mobile unit is located in one. Determine under what conditions the fee can be raised. For example, would you pay more because you are a new owner?
If you have to look for land to situate the used mobile home, determine the purchase price or monthly charge so that you make sure you can afford all the costs associated with owning the used mobile home.
Construction Material
Find out details about the methods used to construct the mobile home, recommends the Florida Department of Highway Safety and Motor Vehicles.
Documentation
When purchasing the used mobile home, make sure you get a title certificate for proof that you own the unit. Getting the title is a normal part of any transaction.