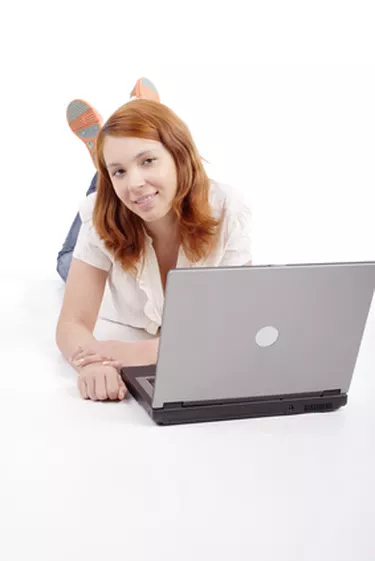 Around age 13 or 14, kids may start wanting their own money for buying magazines, going to the movies or saving for big-ticket items, like video games or theme park trips. Some children may be content to help around the house to earn pocket change, but others want to venture into the working world. Not all jobs are appropriate for 13- to 14-year-old kids; jobs involving intense physical labor or late-night work hours are definite no-nos. There are plenty of options for young teens to get their feet wet while taking on their first job responsibilities.
Car Detailing
Young teens aren't old enough to drive yet, but that doesn't mean they won't have a ball caring for someone else's ride. Plenty of working professionals don't have the time or patience to detail their own modes of transportation, but 13- to 14-year-old kids will enjoy sponging down cars, polishing exteriors to a fine shine, vacuuming car interiors and buffing grill work until it gleams. They'll appreciate the cool factor of handling cars, and the added responsibility of caring for such expensive assets will help them exercise caution while working. Over time, teens may develop regular clients for basic car washes or more extensive car detailing work.
Computer Whiz
Some children in the 13- to 14-year-old age bracket take to technology like a duck to water. Teens adept at running computer programs, setting up social networking accounts and tinkering with computer settings can establish a freelance computer business. Some young pros may be able to build basic websites for families, but others can work with elderly neighbors who'd like to learn how to download pictures of their grandchildren, non-techie friends who want help setting up a social networking account or people who've just purchased a computer and aren't sure how it works. Kids can troubleshoot by phone, or venture into the homes of trusted clients to work on their computers.
Tutoring
Kids aged 13 to 14 years can take on tutoring jobs to earn extra money. This might include helping younger kids with homework, serving as a paid study-buddy for classmates struggling with grades, or tutoring adults in some of their own skills, whether it's playing the violin or speaking Spanish. Tutoring jobs help young teens develop important communication skills and can easily be worked into after-school and weekend schedules.
House-sitting
Kids who are 13 to 14 years old may be too young to spend the night while house sitting, but they can still visit homes where occupants are business traveling or on vacation to make sure everything is secure. Watering plants, adding fresh water to pet bowls, bringing in mail and newspapers and double-checking locked doors and windows gives young teens a sense of responsibility while earning money.
Considerations
Remind your teen that earning good grades remains more important than earning petty cash. Help 13- to 14-year-olds book job appointments around school hours. If the kids start getting too busy, encourage them to hire some help. Be extra cautious when your child's work involves entering the homes of strangers; it might be smart to visit the home and introduce yourself before letting your child spend time with someone you don't know well.