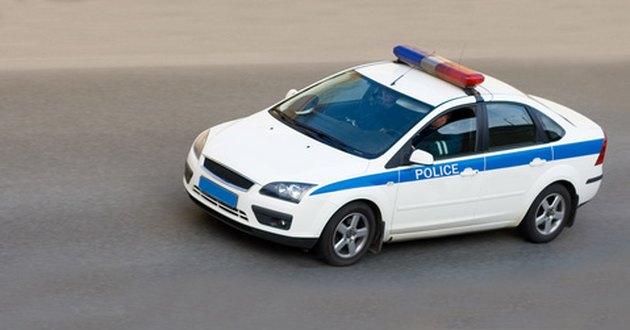 Car insurance comes in a wide variety of options from minimum coverage to full coverage. You can select higher deductibles to lower your payment, but you are required to carry auto insurance. Getting pulled over for a traffic infraction is never fun, but getting pulled over and having the police learn you do not have insurance can result in serious penalties that can cost you much more than the cost of insurance.
Impound
In many states, the police have the right to impound your vehicle on the spot. This means the police will have your vehicle towed to a lot and held until you provide proof of insurance and pay all fees. You will be responsible for the cost of towing, the cost of getting insurance and the daily cost of the impound fees. Unfortunately, the damage doesn't end with the impoundment, you will still have additional penalties to deal with.
Court
Driving without insurance may result in having to appear in court. A judge will review the circumstances and will impose additional penalties. The additional penalties can be fines, jail time, loss of license and points assessed to your driving record. Being sentenced to jail can cost you your job, lost work, lost money and adds to the cost of driving without insurance. Losing your license could make it impossible to get to work which could result in being unable to pay other expenses. Driving without insurance is not worth the risks involved with getting caught.
Fines
The fines for driving without insurance vary by state. According to carinsurance.com some states will charge between $150 to $1000 for driving without insurance. All fines must be paid and you may have your license suspended until the fine is paid in full. A first time offender may not face as stiff a penalty as someone who has previously been caught without insurance.
Points
Points assessed to your driving record can have a huge impact on your insurance rates. Not only will you pay more for insurance, your license can be suspended if you accumulate too many points in a certain amount of time. Contact your local department of motor vehicles to find out how many points you can have on your driving record before your license is suspended.