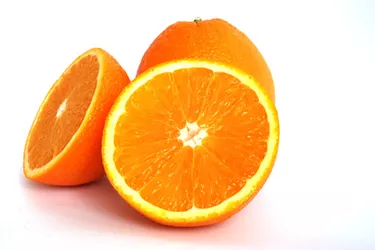 The food stamp program helps low-income and needy families supplement their income by providing a monthly benefit amount the family can use to pay for food purchases. Families who find themselves suddenly in need of assistance, such as a family who suffers an unexpected job loss or a family who lives in an area affected by a natural disaster, can receive emergency food stamp assistance through the traditional food stamp program or through the disaster food stamp program.
Emergency Food Stamp Program
The Supplemental Nutrition Assistance Program (SNAP) provides qualifying families with money to purchase food items such as fruits, vegetables, whole grains and meat. It can take up to 30 days for the Louisiana Department of Children and Family Services to approve an application. However, families who will receive less than $150 in the month they apply and who have less than $100 in liquid assets; families whose rent and utility payments exceed their income; or seasonal farm workers can receive emergency food stamp benefits within four days. Families approved for emergency funding can use their preloaded debit card immediately.
Eligibility
Beyond qualifying as an emergency case, food stamp applicants must also meet the standard SNAP residency and income requirements. Anyone who applies for the SNAP program must be a Louisiana resident. All family members must provide a Social Security number, and any able-bodied members will need to apply for the Louisiana workforce program. The family must also meet low-income guidelines. For example, the gross income for a family of three cannot exceed $1,984, as of December 2010.
Applying
Louisiana residents can apply for emergency food stamps online through the Louisiana Department of Children and Family Services website. Applicants who apply online will need to conduct a phone interview with a case worker. Residents can also apply in person at a local Economic Stability Office. All applicants may need to provide their case worker with proof of their resident status and proof of income, including bank statements, copies of pay stubs or W-2 tax forms.
Disaster Food Stamp Program
The Disaster Food Stamp Program, also known as D-SNAP, provides short-term assistance for low-income families affected by a natural disaster, such as a hurricane. Like traditional food stamp programs, residents will receive a preloaded debit card they can use to purchase food items. However, the D-SNAP program only applies to qualifying families who are currently living in an affected parish and will only provide benefits throughout the disaster. The Louisiana Department of Children and Family Services will determine exact eligibility requirements after the disaster. Residents can apply ahead of time online, or in person after the disaster at a D-SNAP office in their area.