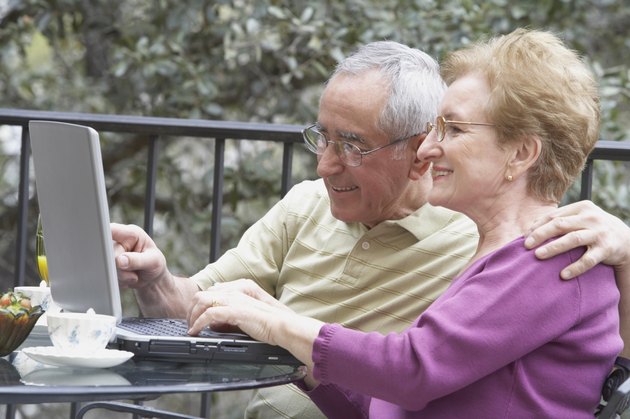 On average, it takes about three to four months to get a decision on an initial Social Security disability claim or an appeal. However, because the program has no firm deadlines, a decision on an initial claim can come in as little as 30 days or take as long as two years, while an appeal decision can take more than six months. Fortunately, there are ways to check on the status of your claim in person, online or by telephone.
The Claims Process
An initial disability claim passes through more than one office before the Social Security Administration notifies you about its decision. These include an SSA field office and at least one federally funded state agency called a Disability Determination Service. A field officer reviews your application to make sure you meet basic eligibility requirements, then sends your file to a DDS representative, who conducts a field investigation, makes an initial determination, and then sends the file back to the field office for a final decision.
Frequency and Required Information
According to Beth Laurence, an attorney and legal editor for Disability Secrets, checking on your claim regularly can ensure that paperwork isn't hung up or lost in the process and it can also speed up your claim. Wait at least five days after filing and then check on your claim. You need to provide your Social Security number or the Social Security number of the person whose claim you're checking on and the confirmation number you received at the time of filing whenever you check on a claim.
General Status Update
Call your local SSA office or use the online status update tool on the SSA website if all you need is a general status update on your claim. The SSA also has an office locator tool on its website to help you find the correct telephone number. Although you can get information about where your claim is in the process with these options, neither one can provide information about when to expect a decision or identify any issues or problems that are causing delays.
Get Status Details
If you don't get a decision within a few months or just want more information than a general update can provide, call the disability examiner assigned to evaluate your claim. Your state or local SSA office can provide the telephone number for your local DDS office. When you call, provide your Social Security number and say that you want to inquire about the status of your case. The operator will locate and connect you with your examiner, who can tell you whether your case is pending or has been decided on and tell you about potential issues, but cannot tell you whether your claim has been approved or denied. If your claim is pending, Laurence recommends you ask the examiner what you can do to expedite your claim.