A growing number of personal-funding websites have made it easier than ever to ask for personal donations online. Several new websites have recently launched in order to help the individual secure the money needed to fund their personal projects. Not only can you ask your friends and family to send you donations through a secure server, but you can also enlist the help of strangers around the world.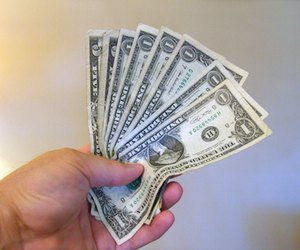 Step
Create a business plan or personal story. Even if you are using the money purely for personal reasons, you still need to have a clear idea of where exactly the money will be allocated. Your investors will feel more comfortable donating to your cause if they can see a list of exactly what they will be funding.
Step
Set a goal and a deadline. You will be more likely to receive donations if your investors see you are trying to hit a target. The goal should be a reasonable amount of money that corresponds to the needs in your story. It may be possible that you'll make more than your goal amount, but aim to set the goal near or slightly above your minimum needs.
Step
Choose your fundraising website. Several independent websites exist to help people solicit donations online. Several of these websites will provide hosting space for you. Some, including PayPal.com, will not provide hosting space. You will need to have your own website and a PayPal donation button to the page.
Step
Draw traffic to your site. Tell your friends and family. Spread the word through Facebook, Twitter, and other forms of social media. Ask those who have already donated to tell their friends about your cause.
Step
Give people a reason to visit your page by offering some small compensation in return, such as a mix CD, artwork or a picture of you with something you have accomplished with their donation.
Step
Send a thank you note to every sponsor. Not only is it polite, but it also secures a good relationship between you and the donor in case you need to request money at a later time.