Preprinted deposit slips, like those that typically come with an order of checks, are specifically designed to speed the process of depositing money in an account while reducing errors. These slips have the customer's account number printed on them in machine-readable type.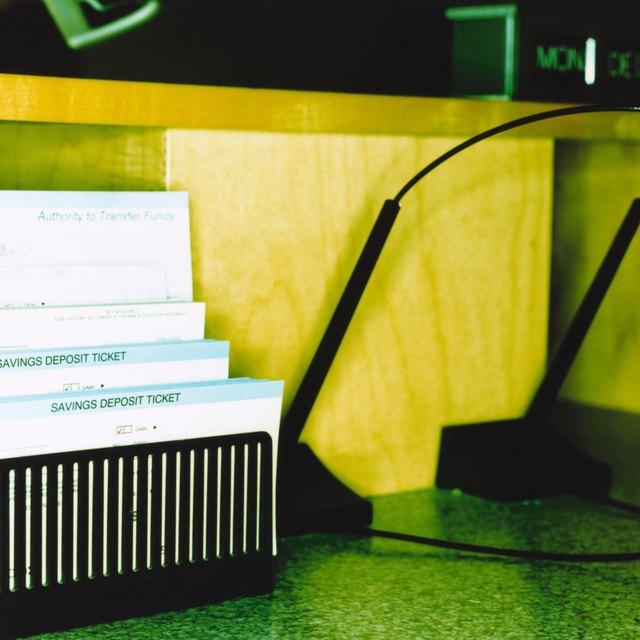 credit: Ryan McVay/Photodisc/Getty Images
Deciphering the Numbers
Look toward the bottom of the front of the deposit slip for two sets of numbers. One set will be a routing transit number, which identifies the bank that hosts the account. The routing number is nine digits long and is bracketed by a symbol that looks a bit like a short vertical dash with two dots next to it. The other set of numbers is the account number; the number of digits in this number varies by bank.
Blank Slips
Blank deposit slips -- the ones banks have on hand in the lobby for people coming in -- don't have account numbers printed on them. Customers must write their account numbers on the slips.