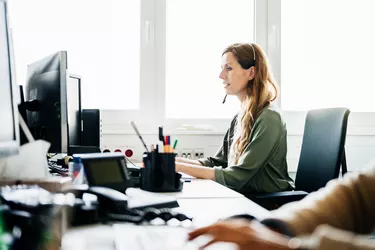 Everyone loses important things like credit cards and debit cards and, fortunately, it doesn't need to be a disaster when the cardholder is prepared and takes action promptly. For example, if you lose a Missouri Unemployment Debit Card, you'll want to have your Missouri Access card account number handy. Contact customer service right away, and they will be able to provide assistance. The process will take longer if you never created an online account or lost your username and password, so be sure to take care of these things as soon as you receive your card.
Missouri unemployment beneficiaries should know that the experts at the Department of Labor & Industrial Relations have changed the state's debit card payment systems for unemployment benefits. They changed from the Missouri Access MasterCard debit card to the Money Network Visa debit card for the benefit payments. Anyone who files a new claim and chooses a debit card will be sent the new kind.
If you have a Missouri Access debit card, you should be sent a replacement card but don't destroy the old one if there's a balance on it; you can still use it and check the balance on the MO Access Card Online website. You will not make subsequent payments to the Access card.
If you haven't received a new Money Network Visa debit card, contact a Regional Claims Center, visit the experts at the closest Regional Claims Center or visit the unemployment system called UInteract, which is maintained by the experts at the Missouri Department of Labor. You can visit the resources on Missouri Access or call ​888-775-3445;​ you can dial this number and press "0" to report a lost card, but know that they charge ​$3​ a call. To activate a new Money Network Visa, download the Money Network Mobile App or call ​866-892-2835​.
You can also visit the MO Access website or call the above number to check unemployment debit card balances. Know in advance that you'll need to set up a username and password to access your information; keep this in a safe place because you'll need it to log in. It's possible to change a username and password, but this takes more time and can be frustrating; you won't want to deal with this when you're stressing about a lost debit card.
You should keep your login information in a safe place where others can't find it. This privacy means that you shouldn't store it on your phone's Notes app. Keep track of your unemployment debit card because if it does get lost, there's the risk of fraud. Having to straighten that out can be a nightmare, especially when you are trying to find a new job and are worried about paying bills.
The government officials at the Missouri Department of Higher Education and Workforce Development have partnered with the state's unemployment benefits program and other organizations that provide services like resources for job seekers and financial assistance for the needy. You can go to this resource hub to find out about scholarships, Missouri Access grant requirements, the Kids' Chance Program, student aid programs, veteran education programs and Wartime Veteran Survivors Grants.
Applicants must meet eligibility criteria to qualify for unemployment, financial aid and other state-sponsored programs. There are also maximum income thresholds, participating schools and application deadlines to meet. The state also offers a Public Service Loan Forgiveness Program to help with student loans, but this is only offered to employees who work for not-for-profit organizations and government agencies. It can take time to complete the forms, and some of them can also be confusing; give yourself plenty of extra time, and don't hesitate to contact customer service.