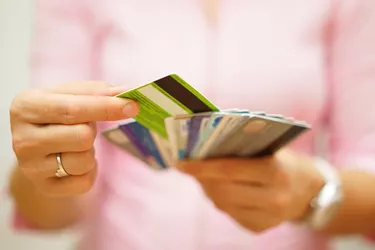 Nothing lasts forever, including credit cards. They expire on certain dates stipulated on the card itself, and if you are unsure of yours for any reason, you can look for a credit card expiration date checker online. Once the cards are expired, they cannot be used again. Credit card companies usually alert customers of the impending dates and mail out new cards, but sometimes these things fall through the cracks. No one wants to have their credit card rejected at a retailer or online, so staying abreast of expiration dates is important.
Credit Card Expiration Date Finder Download
Credit cards usually expire after an average period of three years, says the team at Forbes, and dates are usually printed with four digits separated by a slash, such as 12/23 or 06/21. These are found either on the front or back of cards, depending on the issuing company. If you are concerned that your card is not valid for any reason including expiration, there are credit card expiration date checkers online as well as credit card expiration date finder downloads.
Such checkers exist online, and many claim to be secure, but you should proceed with extreme caution. To use such tools, you would enter your credit card number and the other required information, and the site will let you know when the card expires. If you have the expiration date and aren't comfortable entering it, other similar sites can let you know if the card is valid without that extra detail. These, along with debit card expiration date finders, can also help you to find out if you have been given a fake card.
Be extremely cautious in entering your credit card information online. It is a much better idea to contact the credit or debit card company by phone at the number on the back of the card and ask for help identifying your expiration date or other pertinent information. It's very easy for thieves to set up credit card checkers online and then harvest your information. Alternatively, they can also be hacked by bad actors, even if they offer a legitimate service.
Lost Credit Card and Debit Card Numbers
The Federal Trade Commission warns consumers about credit and debit card fraud and recommends quick action to prevent losses. Any questionable activity, loss or theft of cards should be reported immediately – after that, federal laws dictate that the consumer cannot be held responsible for any subsequent unauthorized charges. It is also essential to keep checking statements to see if any of those come up, by the way.
Credit card companies are generally very helpful in these situations, and may also help their customers locate credit and debit card account numbers. If a card is lost or stolen, they can deactivate it temporarily or permanently; if it is found, it can be reactivated. New cards take several days to get mailed out, and there are also options for emergency cash and emergency cards for some customers.
If you want to find out your card account number, you will need to pass some security protocols first. This can be done on many bank websites. You will need to log in with your username and password, go to the account and look for your statements. The number should be showing right at the top. Locating an expiration date or CVV is a lot harder, but some banks have the option of storing virtual images of their cards online for customers.
How Else Can I Find Credit Card Expiration Dates?
Credit and debit card companies do not like to give out expiration dates and CVV codes over the phone or online for obvious reasons. This information is easily found right on the cards, so if your card is lost you won't have those details or the account numbers. This will prevent you from using the card over the phone or online, so it makes sense to deactivate the card and order a new one.
It is also a smart idea to write this information down or photocopy the cards and keep the copies in a safe location. You can also snap photos of them but if your phone is lost, you could have a real problem. Companies take credit and debit card security and fraud more seriously than ever these days, and you should too.