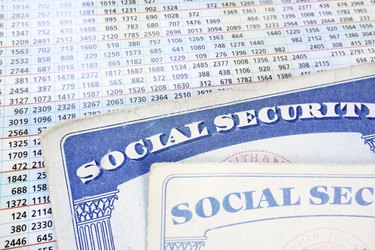 Social Security recommends applying for retirement benefits three months before you want them to begin, because processing can take two months or longer. In most cases, you can apply as early as four months in advance. Retirement payments arrive one month after the qualifying month, so you'll receive the deposit for a June start date in July. Social Security approves your application 30 to 60 days before it makes the first payment.
Avoiding Delays
You can apply for retirement benefits online, by telephone or in person at a local Social Security office. However, you'll receive faster service if you apply online at My Social Security or by telephone. To avoid delays, complete the application properly, sign up for direct deposit and supply all the required supporting documents, such as tax returns.
Getting Verification and Getting Paid
After your application is approved, Social Security mails a letter verifying your benefits. You can get faster verification online. Log on to My Social Security or open an account to check on your application status. After your benefits are approved, you can view and print your verification letter.