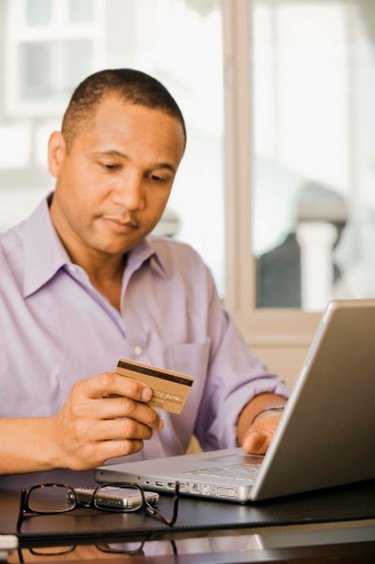 Obtaining a cash advance from a prepaid credit card is simple. Prepaid credit cards are loaded with money by the cardholder. There is no credit check required because the financial institution never lends the cardholder any funds. The cardholder may only spend the amount of money he/she loads on the prepaid credit card.
Obtain Card
You can get a prepaid credit card at various retail locations and through several financial institutions. In order to activate the card, you will have to provide personal information and show valid government-issued identification.
Load Card
Generally, prepaid credit cardholders may load the card with cash, although many other options are available for funding such cards, including receiving direct deposit. MasterCard says that its prepaid credit cards may be loaded or reloaded online.
Use Card
Once the prepaid credit card is loaded, you can use the card as you would any other credit card that is accepted by merchants at points of sale.
Withdraw Cash
So long as there are sufficient funds on the prepaid credit card, you can access the funds at an ATM machine. Alternatively, you can select "cash back" when using your prepaid credit card at a point of sale at a store.
Consider Fees
Like most ATM transactions, its likely that you will incur a transaction fee for withdrawing the funds at an ATM. The Federal Deposit Insurance Corporation (FDIC) advises cardholders to review all information that comes with their prepaid credit card and understand all potential fees.
Under a new law that entered into effect in August 2010, inactivity fees on a prepaid credit card may only be imposed if there has been no activity on the account for 12 months. Additionally, prepaid credit cards may not expire for at least 5 years after they have been opened or the last time money was loaded onto the card.