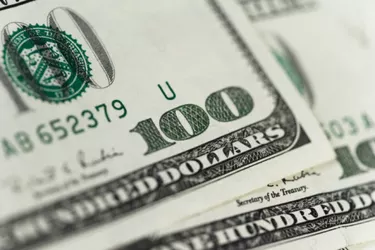 "Star Wars" merchandise can often be valuable, if you have the right items. In order to assess the worth of "Star Wars" action figures, toys, posters, or some other collectible, several factors must be considered. According to Geoffrey Carlton, author of "The Star Wars Super Collector's Wishbook" factors such as age, condition, and packaging (if any) are all used to determine value.
Step 1
Use several price guide sources to find an item's value. According to Carlton, a current printed price guide is a good starting point, but "online sales and auctions provide up-to-date pricing and highlight trends on what collectors are buying right now." For example, he points out that items like "Star Wars" children's furniture from the 1970s rarely hits the collector's market, and may sell above guide levels due to demand. Some guide options are books including Carlton's "Super Collector's Wishbook" and "Gus and Duncan's Guide to Star Wars Collectibles," as well as auction websites like eBay.
Step 2
Identify your collectible as vintage or modern. Items made during the time of the original trilogy (1977-1986) are considered "vintage" by collectors. Items released after the "Star Wars revival" (which began around 1995) are considered "modern" collectibles. Vintage collectibles tend to be rare and are often (but not always) more valuable than modern collectibles.
Step 3
Separate your collectibles by packaged and loose (unpackaged) items. Do not confuse price guide values for packaged "Star Wars" items as a guide for loose items. "Packaged items like toy vehicles can be classified as mint in box (MIB), which is an opened item with original packaging, and mint in sealed box (MISB), which is a completely unopened item," Carlton said. "That also makes a difference in value."
Step 4
Grade the collectible's condition from one through 10, with one (C-1) being "poor" and 10 (C-10) being "mint." Grading condition can be subjective but most price guides provide some grading standard guidelines. "Star Wars" action figures, for example, will take a grading hit if it has paint loss and loose limbs.
Step 5
Collect accessories for any loose toys. Loose "Star Wars" figures and vehicles in particular can be worth significantly more if all weapons and accessories are present. Price guides usually include listings and/or pictures of accessories that should be included with an item to make it complete.
Tip
Carlton suggests having highly valued collectibles graded by a professional grader like the Action Figure Authority. Having the item professionally graded often raises the value of the item significantly, as collectors are willing to pay more for an item whose condition is widely accepted.
Carlton suggests that 10 percent of the C-10 "mint" value be deducted for every number down the grading scale. For example, a "Star Wars" action figure in C-5 condition (which generally has significant wear and paint loss) would only be worth 50 percent of the value of a c-10 mint figure.
Warning
Be careful when buying collectibles sold as sealed or unopened. Some collectibles worth more in packages may be resealed by unscrupulous sellers.
Loose items like action figures could be touched up with paint to appear new and unworn, but it decreases the value.
Things You'll Need
Current "Star Wars" merchandise price guide

Collectible grading service (where applicable)