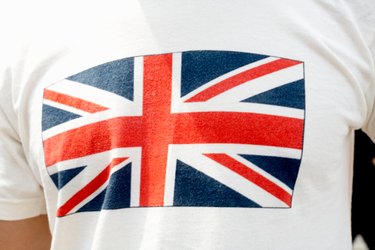 The United Kingdom uses a vehicle classification system that organizes all vehicles into one of 20 groups for insurance purposes. A lower number means a smaller-value vehicle; a higher number represents a higher value or specialty vehicle. Depending on the model year and specific model type, certain vehicles may fall into more than one group. Premiums are determined by considering the vehicle group, in addition to other factors such as the driver's age and driving record.
Groups 1–5
The Car Club reports that certain insurance companies in the U.K. prefer to write policies for vehicles that are only in the first 10 groups because these vehicles represent the lowest amount of risk to the insurers. The most common, least valuable and least dangerous vehicles fall into the first five categories. UKwebstart lists some examples of vehicles in these categories, including the Fiat Panda, Nissan Micra, Honda Jazz, Suzuki Ignis and Chevrolet Lacetti.
Groups 6–10
While these vehicles still fall in the low to average end of retail values, they may include higher-performance models and more luxury features. They generally cost more to insure than vehicles in the first five groups. Some examples of these vehicles include the Hyundai Matrix, Mitsubishi Space Star, MINI Cooper, Proton Impian and Land Rover Freelander.
Groups 11–15
With vehicles above group 10, you begin to see bigger vehicles, including SUVs. Because of their size, these vehicles can do more damage on the road and generally cost more to repair. According to The Car Club, drivers with spotty records can end up paying hundreds or even thousands of extra pounds for insurance premiums on these vehicles versus those in the smaller-numbered categories. Some examples of these vehicles include the Toyota RAV4, Lexus IS, Saab 9-3 Convertible, Jaguar S-Type and BMW 5 Series.
Groups 16–20
The Car Club reports that some insurers refuse to insure any vehicles in groups 19 or 20, and that even some that do write contracts for these vehicles put limits on the vehicle's insurable value. Claims involving vehicles in the highest groups can potentially cost insurers lots of money in repair costs and liability due to the vehicles' high performance ratings. Examples of these vehicles include the Mercedes-Benz M-Class, Lexus LS 430, Nissan 350Z, Audi TT Coupe and Porsche 911.