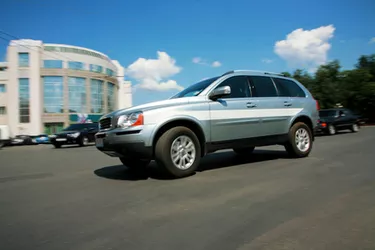 If you're planning to buy a car, it's a good idea to have auto insurance lined up before you head to the dealership. You will need proof of insurance to complete the transaction, and ensuring you have the right coverages in place can prevent financial problems if you're involved in an accident shortly after the purchase. It can also help you avoid the "sticker shock" that can come with discovering your new premium costs after completing the transaction.
Leaving the Dealership
Before you drive a vehicle off the lot, you will need to provide proof of insurance. If you already own a vehicle and have insurance, your existing policy should suffice. Keep in mind that if you're trading in an older vehicle that only carries liability coverage, you will likely need to add physical damage coverage (comprehensive and collision) for the new vehicle. If you're financing the vehicle, your lender will require that you add the coverage.
Cash Transaction
If you're paying cash for the vehicle, you will still need to show proof of existing insurance coverage. Because there is no lender involved, you will not need to add physical damage coverage. However, if you want the coverage but fail to notify your insurance company of your new purchase, you may not be covered if you're involved in an accident. In general, insurance companies require that you notify them of any new purchase or replacement within 14 to 30 days of the transaction.
Setting Up Coverage in Advance
If you currently don't own a car and don't have insurance, it's a good idea to set up coverage before you buy a new car. If you know the year, make and model of the vehicle you plan to buy, get a quote from several companies to get the best rate possible. You'll know in advance how much your premium will be, and whether you even qualify for coverage in the first place.
Non-Owner Policy
Perhaps you plan to go without a car for a while but still wish to buy one in the future. To be prepared for when you eventually buy a car, you can carry what is known as a non-owner policy in the interim. A non-owner policy will provide you with liability protection when you drive other people's vehicles or when renting a car. It will also fulfill the requirement of having had continuous coverage during your gap in ownership, which can mean much cheaper insurance rates when you finally buy your new vehicle.