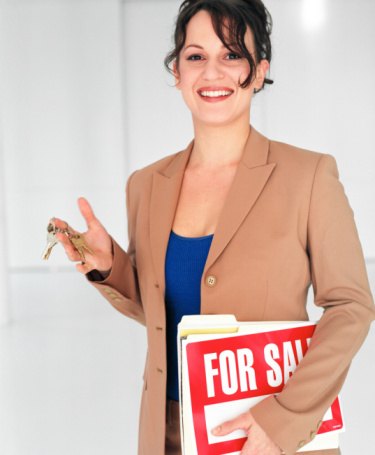 In a difficult real estate market, many agents do everything they can to close a listing. Using a listing checklist can help real estate agents stay on top of their game and keep each listing separate from the others. A checklist can also be a selling point when meeting with potential sellers, as it shows them your dedication and organization skills that will be used in selling their property.
Listing Information
The first part of a realtor listing checklist will consist of the information about the property. This will include the name of the seller, along with the property address, the seller's mailing address, phone numbers and email addresses. This is also the place where the MLS number of the property will be listed once the realtor has secured the business from the seller. The listing information will also include a checklist of things that are needed including the listing agreement, seller's disclosure and things that need to be done, including listing the property in the MLS system and making copies of the property's keys.
Property Information
After getting the necessary information about the listing, a realtor will need to collect specific information about the property she will be selling. This will include the square footage of the home, the number of bedrooms and bathrooms, and any outside amenities such as a pool or garage. The realtor will also obtain information about the taxes for the property, confirm ownership with the county and collect information about the utilities at the property. In addition, the realtor will note if the property is in a flood zone, if there is a permanent heating source and if a copy of the land survey is available.
Marketing Information
Once a realtor has secured a listing and collected all the required information, she will then begin her marketing plan for the property. This will include sending information to other area realtors who may have buyers that would be interested in the property, arranging open house dates and placing a sign with brochures at the property. The realtor will also post the property on online listing sites such as Craigslist or a personal website showing her properties. She may also choose to post a link on Facebook so all of her followers will see the new listing. Other marketing ideas include advertising in newspapers and real estate magazines.