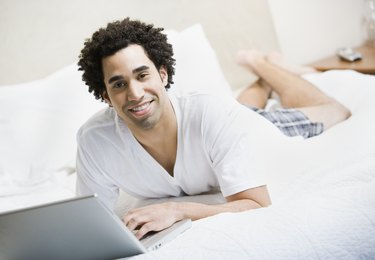 Homebuyers and homeowners alike may find old multiple listing service profiles for a number of uses and in various ways. Homebuyers may want to look at comparable home sales in the area before writing offers on nearby houses. Homeowners may want to know what a neighboring house sold for to get an idea of their own home's value. Depending on how much property information you have on hand and the amount of detailed information you need, a web search will yield the latest information about an old listing. Some websites yield more thorough listing details than others.
Perform an Online Search
The best way to find a home that was once listed on the MLS is to use a search engine and the old MLS number or the home's address. The MLS number or address, even if it only includes the house number and street number, should turn up results from various real estate websites that promoted the home when it was listed. These websites range from brokerages to real estate databases, such as Redfin, Movato.com, Estately and Homes.com. Such databases pull and store listing information directly from the MLS in the area where the home is located.