Although many people make purchases online, the safety of such transactions is something that should be considered. For some, the solution is PayPal. PayPal offers a secure way to pay for online purchases without having to enter your bank or credit card information for each purchase. Instead, you fund your PayPal account with your bank account, debit or credit card. Setting up the service with your credit card can be completed in a few steps and works with both an individual and business PayPal account.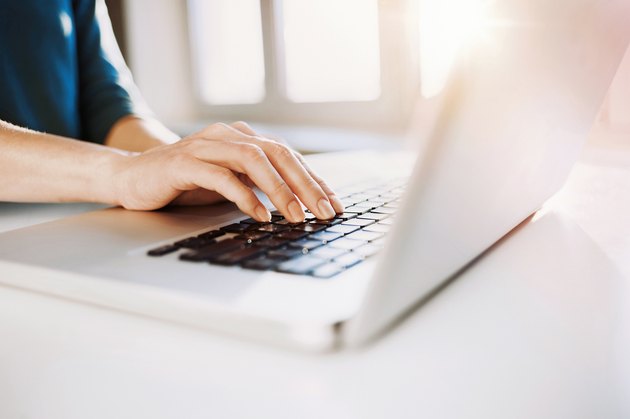 How PayPal Works
PayPal is a payment option for many merchants with online services. Walmart, Overstock.com, FTD.com, Best Buy, eBay, Target and many other retailers all accept payment through PayPal. Let's say you want to do some shopping at Walmart.com. Once you've made all of your selections, when you reach the checkout page, select PayPal as your payment source. You'll be redirected to the PayPal website, where you'll be prompted to sign into your account. Once you've logged in, you can confirm your purchase. You can either pay with your available balance, pay with a linked debit or credit card, or a combination of the two.
What Credit Cards are Accepted?
You can add major credit cards including Visa, Mastercard and American Express to fund your PayPal account.
How to Link a Credit Card to Your Personal PayPal Account
On your home page, click the link that says "Wallet." On the wallet page, select "Add a Credit Card." You'll be prompted to add your credit card information, including the card number, expiration date, the name and address linked to the card and the ZIP code linked to the card. Once you enter that information, click "Link Card." You may be prompted to verify the card by providing the security code on the back of the card (or front of the card if it's an American Express). Once your card has been accepted, you can use it to pay for PayPal purchases.
How to Link a Credit Card to Your Business PayPal Account
On the home page, click the "Profile" button, then "Profile and setting." Once you're on the settings page, click the "My Money" link. On this page, select "Update" next to Debit and Credit cards, then choose "Link a new card." Enter the credit card information and click "Save." If prompted, provide the security code from the card to verify you are the owner of the card.
Buying Goods or Sending Money to Friends or Family
Purchases made via PayPal are always free of fees. However, if you send money to a friend or family member via a U.S. PayPal account and use your credit card to fund the transaction, there might be a fee involved. If sending to the United States, a transaction fee of 2.9 percent of the total amount sent is applied, along with an additional fee based on the currency. For example, if you are sending $500 to someone in the U.S. but want the currency in Mexican pesos, there is a 2.9 percent transaction fee on the $500, plus an additional $4.00 MXN fee on the amount once it's converted from U.S. dollars to Mexican pesos.