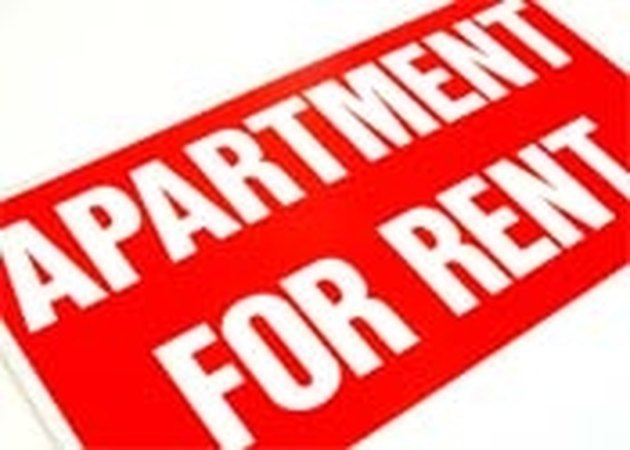 How to Find an Apartment. Finding the right apartment for you - in the right price range, with the right amenities, in the right area of town - isn't hard if you know how to manage the process. Here's what to do.
Step 1
Figure out how much you can afford. Be sure to include utilities.
Step 2
Think about what cities or neighborhoods you'd like to live in. Consider commute time and what you'd like your local neighborhood to offer.
Step 3
Write down what features are important to you, such as parking, acceptable pet policies, proximity to public transportation, security, laundry facilities and number of bedrooms and bathrooms.
Step 4
Scan the apartment listings in the local newspaper where you want to live; check online services such as Rent Net (www.rent.net); look for rental signs in targeted neighborhoods.
Step 5
Keep a file of clipped newspaper ads, computer printouts and notes. Go through your file and call for appointments to see your choice. Make note of any additional information you get.
Step 6
Sign up with an apartment-finder service if you are new to the area, can't get around, don't have time to go through the classifieds or want fewer choices to consider.
Step 7
Inspect apartments carefully.
Step 8
Fill out an application for the apartment you want. Submit it with a check for the amount you and the landlord agree on to cover a credit check and show good faith.
Step 9
Establish a move-in date, sign a contract and arrange to pay any security deposit and rent required.
Tip
Drive by prospective buildings to get a feel for the neighborhood. Use the Internet to get information on prospective areas and as another source for listings.
Warning
Apartment-finder services usually get commissions from landlords, so beware of a service that demands a hefty fee from prospective tenants. Apartment-finder services usually have a limited number of units to offer, because they go by what is on their client list. They may also have limited information about their apartments and may offer little leeway in negotiating leases.