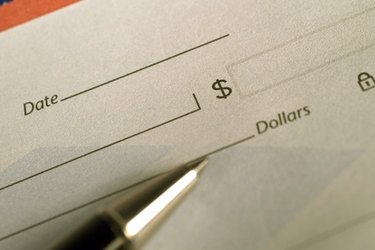 A negative report on ChexSystems can prevent you from opening a checking account at a bank as well as from writing or cashing a check at a merchant. Knowing how ChexSystems works can prevent you from encountering problems at a bank or merchant.
Function
ChexSystems provides financial institutions and merchants with the past account information of applicants or consumers. Examples of information included in your ChexSystems file include checks returned for non-sufficient funds and bank accounts that were overdrawn and closed without covering the overdraft.
Time Frame
As a general rule, negative information in a ChexSystem file stays there for five years. If the institution or merchant that reported the information requests that it be removed or if an applicable law requires the information's removal, then it will be removed prior to the five-year time period.
Considerations
You are entitled to review the information found in your ChexSystems report. You may also dispute information found in your file and/or add a brief statement to your file.