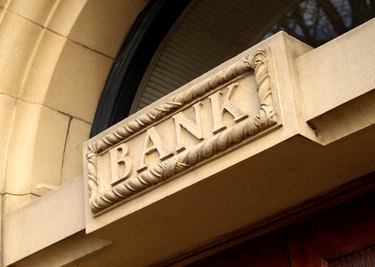 A bank account role number is a tool used by a certain type of financial institution. The tool is typically not used in banks or financial institutions in the U.S.
Definition
A bank account roll number is an alphanumerical customer reference number, or account number. But a roll number is not a bank account number.
Uses
Organizations called building societies use bank account roll numbers to identify a member's account., which is usually a savings account.
Building Society
A building society is similar to a credit union. According to InvestorWords.com, it has members who pool their financial resources to offer financial and lending services. Building societies emerged in the 19th century in Great Britain.