Checks are useful for authorizing payment for a purchase without the risk of using cash or credit. The amount of a check is withdrawn directly from your account using the sequence of numbers at the bottom of the check as identifiers. These three blocks of numbers typically include the routing number or bank identifier, bank account number and check number. Knowing how to read your checks will make purchasing easier.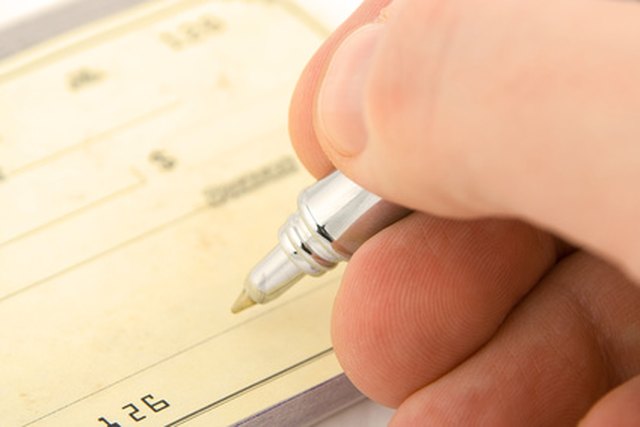 Step
Locate the series of numbers at the bottom of your check. This series will include a routing number, bank account number and check number. The check number is most readily identifiable, as it is always matches the check number appearing at the top of the check.
Step
Identify the series of numbers surrounded by the |: symbol. This symbol denotes the routing number, also known as the bank identifier. In the United States, the routing number will always contain nine digits.
Step
Find your account number. The length of the account number will vary depending on your bank, but should contain no more than 17 digits. The account number will usually be followed by the ||' symbol.