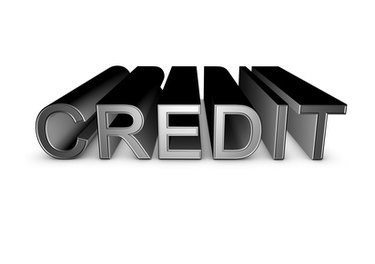 Opening a business bank account with less than stellar credit is easier than it once was. Even if your bad credit includes being reported to ChexSystems for writing bad checks, the odds are still in your favor for opening a business account. The best actions are to be honest, do careful research and move forward.
Step 1
Incorporate your business. By registering your company, you will receive a tax identification number that can be used to open a business bank account. It removes business assets from your personal accounts and protects them from creditors. When opening a business account, all banks require a tax identification number to comply with federal regulations.
Step 2
Contact banks who open business accounts for people with bad credit. Call and ask to speak with the bank manager. Explain your bad-credit situation and the circumstances surrounding it. Some examples of banks that open high-risk business accounts include Bank of America, SunTrust and Wells Fargo. Apply in person or online to receive an instant answer.
Step 3
Visit your local credit union. Inquire about opening a business account. Credit unions are less likely to use check verification systems and credit reports. Thus, most are willing to work with bad-credit situations. Ask their requirements, fill out an application and wait for your status.
Step 4
Open a savings account. Most banks let customers open savings accounts with less-than-perfect credit. It is possible to open a savings account that functions as a checking account. After establishing a positive account status, ask to open a checking account.
Step 5
Shop around. Call different banks and ask about opening a business bank account. Visit the branch where your personal accounts are held. Ask to open an account based on your ability to maintain a certain balance. Pledge company assets as collateral. Speak to the bank manager and explain your situation.