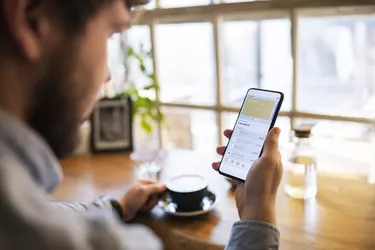 Working as a freelancer means tracking your finances. You'll have to handle your own taxes and put some of your earnings toward business expenses. A good business bank account can help you keep funds separate, but it's important to watch out for fees and minimum balance requirements.
Why a Business Bank Account?
Freelancers have unique banking needs. There's no employer to take out a chunk of your earnings for taxes, so you'll have to report earnings of ​$400​ or more to the IRS each year. You'll also pay the full amount of your Social Security and Medicare tax each year, which is currently 15.3 percent, in the form of self-employment tax.
You can offset some of that tax burden by claiming tax deductions. Although you're self-employed, you're also technically running a small business, so you can claim related expenses to reduce your taxable income each year. The best bank accounts for freelancers keep fees low while also giving you the flexibility you need.
Shop around and compare fees to make sure you're getting the best rates and features available.
Best Freelance Bank Account Features
Online banks have opened lending opportunities, providing mobile banking options with no fees and plenty of amenities. There are some important features to note as you're searching for a freelance banking option.
​Fees:​ Some banks charge monthly fees, especially for accounts that aren't getting regular direct deposits from an employer. Also look at any transaction fees you'll be charged.
​Deposit requirements:​ Many lenders require a deposit to open the account. This could be as little as ​$50​, but it's something to consider if it's a second account.
​Minimum balance requirements:​ Freelancer cash flow can be tricky, so make sure if there's a minimum balance required, you can maintain it.
​Mobile app:​ Most online accounts offer a mobile app for managing your account. Look into the functionality of this app.
​Bill pay:​ If you'll be paying bills through your freelance account, make sure online bill pay is easy.
​Deposits:​ Ideally, your clients will pay you via direct deposit. But if you do get paid by checks or cash, you'll need to be able to make fee-free cash deposits through partner or network ATMs or have mobile check deposit for paper checks. Also look at fees for incoming wire transfers in case you have a client who wants to pay that way.
​Business credit cards:​ Making purchases is also part of running a business. Make sure you'll be issued either a debit or credit card for this purpose.
​Savings account:​ If you plan to set some money aside for unexpected expenses, look at the annual percentage yield (APY) you'll be offered.
​Overdraft protection:​ If wires cross and your account goes into overdraft, it can help if overdraft protection is offered up to a certain amount.
​Business tools:​ Managing your business finances can be challenging, so it can help if your bank offers tools to help, like bookkeeping or even integration with apps like QuickBooks.
Best Freelance Bank Accounts
Once you've identified the best business banking features for your freelance funds, there are some banks to consider.
Mobile banking makes it easy to bank from anywhere. With so many options, it's easier than ever to find a bank that will work for your needs. Shop around and compare fees to make sure you're getting the best rates and features available.