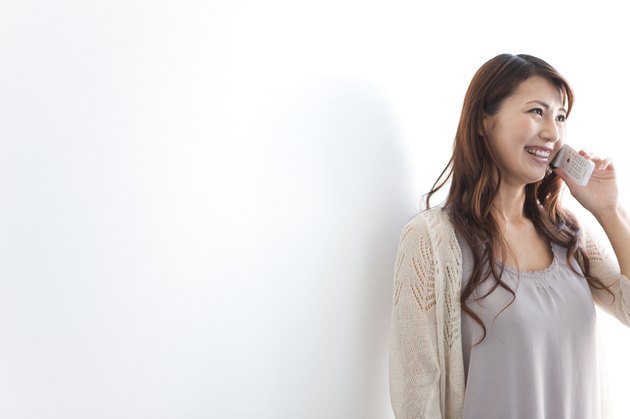 In the telecommunications industry, wireless service companies compete to retain customers and draw new ones from competitors in what the Wall Street Journal has called a "price war." In the U.S., there are four big nationwide companies -- AT&T, Sprint, T-Mobile and Verizon Wireless. The largest regional wireless carrier is U.S. Cellular with coverage in 26 states and roaming contracts with its competitors to provide nationwide coverage to subscribers.
Subscriber Numbers
Based on number of retail and wholesale subscribers, the top five wireless carriers in the U.S. as of 2015 were, in order, Verizon Wireless, AT&T, Sprint, T-Mobile and U.S. Cellular. Verizon had 125.28 million subscribers as of the third quarter of 2014. At that same time, AT&T served 118.65 million customers. Sprint had 54.747 million and T-Mobile 52.89 million. U.S. Cellular was a distant fifth with 4.674 million subscribers.
Coverage Areas
Although the top five wireless providers cover most of the U.S. with service, some spotty rural areas without cell towers will not offer wireless access. Based on a nationwide performance study by RootMetrics, Verizon was first in 35 states and tied with AT&T for best coverage in an additional 10 states. The group tested data transfer, call quality, texting and overall performance. U.S. Cellular offered the most limited coverage of the five.
Churn Rates
Churn rate is a clear indicator of customer satisfaction as it measures how many cancel or fail to renew contracts. Often, these subscribers switch companies. Verizon Wireless and AT&T posted the lowest churn rates per quarter for the years 2010 through 2014. Verizon's average in the third quarter of 2014 was 1.28 percent with AT&T trailing close with a 1.36 percent. U.S. Cellular was third at 2.19 percent and Sprint fourth at 2.75 percent. T-Mobile was last with 2.83 percent.
Measuring ARPU
ARPU stands for average revenue per user, or per unit, and is an income measure used by telecommunications companies. It is figured by dividing the total number of subscribers into total revenue. Based on this ratio, U.S. Cellular leads the top five with an ARPU of $60.92 in the third quarter of 2014. Verizon Wireless was second with a $55.52, followed by Sprint ($49.28), T-Mobile ($44.32) and AT&T ($43.71).