There are three basic ways that you can deposit cash into a bank account. You can go into a bank branch, deposit the cash through a bank brand automated teller machine, or make a cash deposit at an off-site ATM.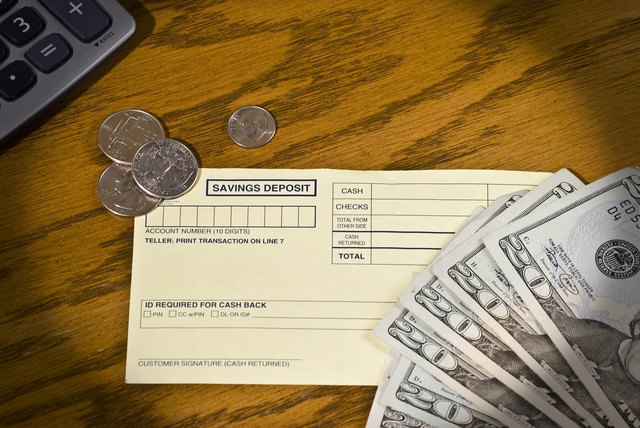 credit: Carla Scornavacco/iStock/Getty Images
Basic Deposit Options
The safest way to deposit cash, especially if you have a significant amount, is to take it inside a branch bank. The teller counts the money, matches it to the amount reported on your deposit slip, and gives you a receipt for the deposit. If that's not convenient, some ATMs allow customers to deposit up to 50 bills without an envelope. The machine reads the bills, asks you to confirm the amount, and then prints a receipt after you verify the deposit. Cash deposits normally are available for immediate use.
Special Circumstances
Depositing large amounts of cash can attract attention from the Internal Revenue Service. The IRS requires banks to report deposits of $10,000 or more. If the IRS investigates your account and seizes money it has questions about, you may have to prove it's the result of legitimate business operations.