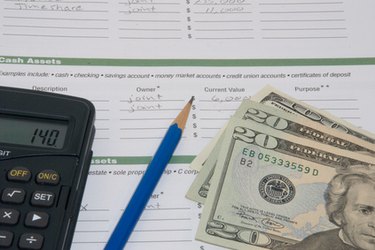 Employers withhold and submit Social Security taxes from wages during your career. These funds are tracked through the Social Security Administration (SSA). The money is held in trust until you retire or become disabled. Or, in the event of your death, the benefits go to your survivors and dependents. During your lifetime, you do have access to your Social Security account information.
Statement
The SSA sends out an annual statement of benefits, usually a few weeks prior to your birthday. The statement details how much has been paid in by you and your employers, how much you can expect to receive, your earnings reported each year throughout your work history, and how close you are to qualifying for benefits. In the event you do not receive a statement or need a copy, you can request one online, by calling 1-800-772-1213, by mail or by visiting your local SSA office. It may take two to four weeks to receive a statement by mail.
Keep in mind that the benefit amounts listed on your statement are estimated based on your current annual earnings. It is assumed that you will continue to make the same amount each year until retirement. In the event you do not, the actual amount of benefits paid out will differ.
Account Access
Before you can file for Social Security benefits or request a statement, you will need the following information: name as shown on Social Security card, Social Security Number, place of birth, birth date and mother's maiden name. Failure to provide all necessary information may mean your request is denied.
Accuracy
It is better to review your statement annually for errors than to wait until you retire. Those errors can mean reduced benefits or unnecessary delays in receiving benefits. Double check annual earnings and taxes paid in against your W-2 forms. Review name, birth date, Social Security Number and address for accuracy. Report errors to the Social Security Administration. Many identity-related errors, such as a name spelling error, can be corrected by completing an application for a Social Security card.
Benefits
Your Social Security benefits are based on your average earnings over the course of your work history. This amount is adjusted based on the reason for the payout, your age or the age of your dependents or survivors at the time benefits are requested. Earnings at that time may also play a role in the final amount paid. The longer you wait to draw benefits, the more you will receive each month.
Estimator
When planning for retirement, an estimate of future benefits can help you prepare. The Social Security website provides a benefits estimator that allows you to plug in current earnings or hypothetical earnings to determine what your benefit payments would be at the time of retirement. Since the estimate also considers your historical earnings, the SSA wants to confirm your identity before providing you with confidential information.