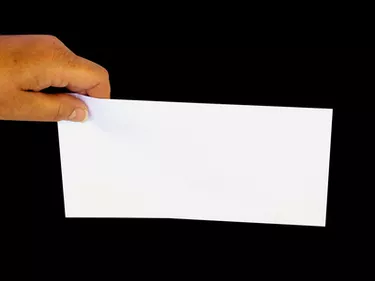 When you move from one residence to another, it is a good idea to fill out a Change of Address form, also known as a PS Form 3575. Filling out one of these forms alerts the post office to direct your mail to the new address. The USPS recommends that you file the form at least two weeks in advance, and no more than three months before the move. This allows time to get your new address in the system--a process that may take up to 10 business days. The USPS offers the service online and over the telephone, but there is a convenience fee for using these methods. Fortunately, changing your address in person or by mail is free.
Step 1
Go to your local post office and request the PS Form 3575.
Step 2
Fill out the entire form with the names of everyone in the household, your old address, your new address and whether this is a temporary move. Also, enter the date you want the mail forwarding to start, and write down an end date if the move is only temporary. Use blue or black ink only.
Step 3
Print and sign the form, and then enter the current date.
Step 4
Return the completed PS Form 3575 to an associate at the post office. You can also mail the form free of charge if you decided to fill it out at home.