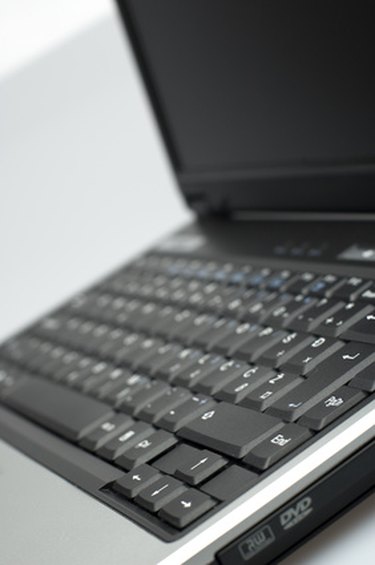 Serving over 153 million accounts worldwide, PayPal has become one of the major ways to manage money online. Users can open personal or business accounts, tied to physical bank accounts and credit cards, and use PayPal as a way to pay or receive payments for goods and services bought and sold on the Internet. When you first open a PayPal account, you associate it with a specific email address and name—personal or business. However, these factors can change, and PayPal does have mechanisms that allow you to update the information associated with your accounts.
To Change Email Address
Step 1
Log in to your PayPal account. When you arrive on your account page, click the My Account tab in the top horizontal tool bar.
Step 2
Choose Profile and then Account Information from the tool bar, then click Email. This will take you to a page where all the emails associated with your account are listed.
Step 3
Click Add. This is a button on the right side of the screen below your email list.
Step 4
Add your new email address. This will generate a confirmation email that is sent to whatever email is listed as your primary email account.
Step 5
Delete any unused or unwanted email addresses from the list. You can also change which email is associated with the account as the primary, if you'd like.
Step 6
Check your email client for the new email you have added. You may receive, depending on your account, an email from PayPal asking you to confirm this new email address. If so, open the email and either click the link in the email body or cut and paste it into your address bar, and follow the directions given at the PayPal screens.
To Change The Name on Account
Step 1
Make copies or scans of documents relevant to proving the need for a name change (business or personal) associated with the PayPal account. These documents include a photo identification, such as a driver's license or passport, with your new name; court documents decreeing a name change, such as marriage/divorce certificates or a name change order; and a copy of a recent bank statement or utility bill showing your new personal or business name; and a letter on company stationary requesting a name change.
Step 2
Log into your PayPal account. Click My Account, then Profile, then Change Account Information.
Step 3
Upload copies of the documents using PayPal's upload button if you scanned copies. Print the fax sheet, if you make physical copies and would rather fax them to PayPal.
Step 4
Save and submit uploaded documents or fax the packet of documents to PayPal using the fax number indicated on the printed fax cover sheet.
Step 5
Mail the packet, if you cannot scan or fax the documents, to PayPal directly:
PayPal, Inc. Attn: PayPal Name Change P.O. Box 45950 Omaha, NE 68145-0950
Things You'll Need
Copies of supporting documentation

Printer

Scanner

Fax machine

Mailing envelope

Postage