Your utility bills represent the basic cost of running your home and include expenses for gas, electricity and water. By law, the person who established the account must be named on the bill. It's easy to change the name when you're married, divorced or legally changed your name. But if you want to change the identity of the account holder, you're going to have to create a new utility account.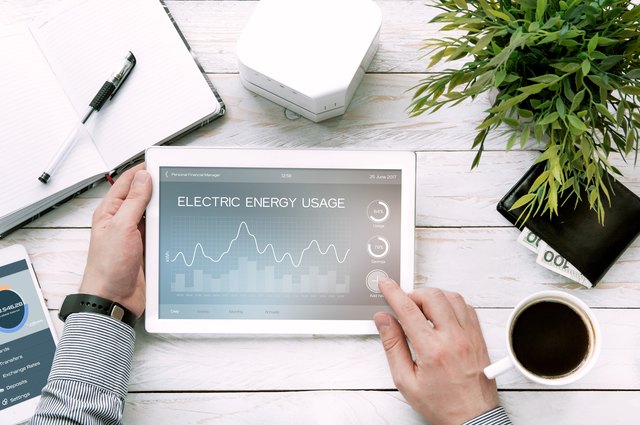 credit: baloon111/iStock/GettyImages
Name Change on Marriage or Divorce
If you have married, divorced or legally changed your name, or you just want to fix a misspelling, then it's a simple process. Just call the utility company and explain the situation. Some companies will make the change there and then, while others will send you a "change of account holder information" form. Fill this out and return it with a copy of your marriage certificate, divorce decree or court order authorizing the name change. If you manage your bills online, you generally can edit your account holder information online too. Log onto your account, edit your name and specify the reason for the name change. Click "update information" and you should be done.
Removing Someone from the Account
When bills have two names on them and you have separated from your partner or he has died, then you will need to change the account over to your name only. To do this, you'll need to call the utility company and follow its process for switching the account to your name. The company usually will ask you to mail the death certificate or paperwork showing that you are the now the solo homeowner or tenant. You'll assume the current account number, open date, balance and credit history in your name as soon as the switch is made.
Changing the Account Holder
If you are moving your home, you cannot substitute your name for that of the previous homeowner — you have to create a new utility account. You can do this in person, over the phone or online in some cases. Applying for utility services is a bit like applying for credit. The utility company will run credit checks to make sure you have a good payment history and have not defaulted on previous utility bills. Be prepared to give your Social Security number and past addresses so the company can run the checks.
Account Holder Responsibilities
The person named on the utility bill is legally responsible for paying the bill. If you let someone else live at the property and they rack up big bills, you'll be responsible for paying those bills as long as your name is on the account. Landlords often insist that tenants set up their own accounts with the utility company and pay their own bills. However, in some locales, if the utility bill is in a tenant's name and the tenant doesn't pay, the utility company can place a lien on the property. If you're a landlord and you're renting to tenants who pay their own utility bill, it's a good idea to check with the utility company to ensure that if your tenant defaults, you'll receive a notification.