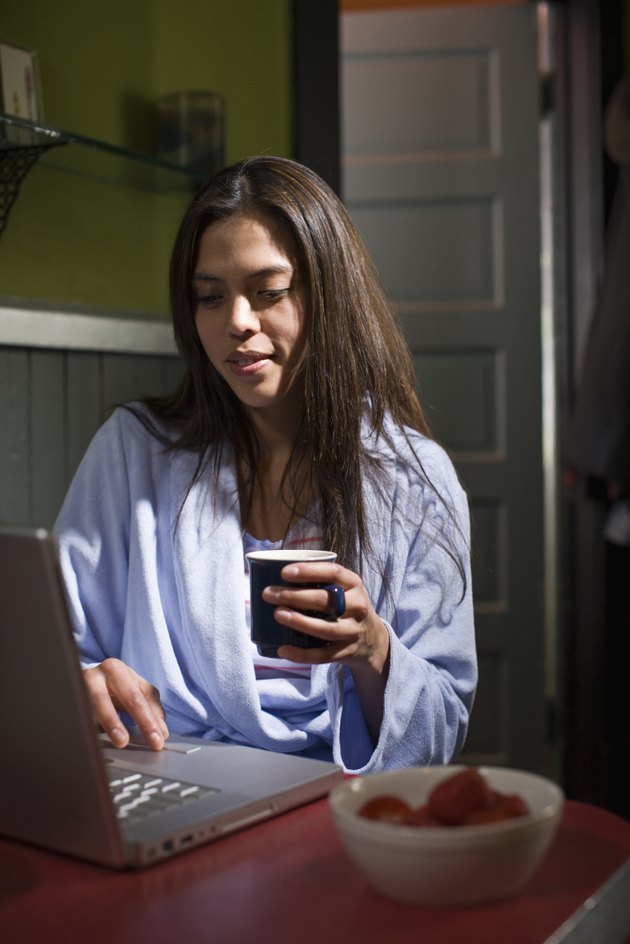 PayPal makes it easy to pay for items you purchase online -- as long as your payment information is up to date. Making sure your credit card information is accurate and current is a simple process you can do online or over the phone.
Updating Your Information Online
Have your credit card and credit card statement available in case you need to reference any information regarding your card for the PayPal update. Visit the PayPal website and login. If you've forgotten your password, follow the steps at the website to recover it and reset it. Once you're in your account, perform the following steps:
Look for the word "Profile" near the top of your screen and click on it.
Look for "My Money" under the words "My Profile" and then click on "My Money."
Look for the icons and descriptions that appear on that page to find the credit card you want to update. Click "Update" next to the small icon or picture of the card you want to update.
Look for the word "Action" and click the word "Edit" to begin updating your credit card information.
Update the information you want to change.
Click "Save."
Updating Your Information over the Phone
If you feel more comfortable updating your credit card information over the phone, or you don't have access to a computer or smartphone, call PayPal. The number is 888-221-1161 if you are calling from inside the U.S. and 402-935-2050 if you're making the call from outside the U.S. The customer service representative will record your new credit card info.
For faster service, get a one-time passcode from PayPal to speed up your call. Visit the PayPal website, login and click on the "Contact" button toward the bottom left of the screen. Click on the words "Call Us" next to an icon of a telephone near the upper right of the screen. Look for your personalized pass code that appears under the toll-free number at the top of the page. Write this number down so you can enter it when you call PayPal.
PayPal Phone Center Hours
If you're planning on calling to update your credit card information, PayPal's customer phone support hours are 4 a.m. to 10 pm. Pacific time Monday through Friday, and 6 a.m. to 8 p.m. Pacific Saturday and Sunday. These hours might vary on holidays.
Reasons to Update Your Credit Card Information
If you perform an important credit card transaction through PayPal with the wrong card information, your transaction won't go through, the merchant might not be paid or you might go over your credit card account limit and not find out until days or weeks later. This can damage your credit score. The main reasons to update your credit card information with PayPal include:
Your expiration date has changed.
Your card number has changed.
The address, ZIP Code or security number associated with the card has changed.
Your card is maxed out and you want to avoid accidentally using it.
You've closed the card.
Your card has been lost or stolen.
While some of these reasons sound obvious, especially for a card you don't use often, if you forget to update your card, you might accidentally select the wrong card during a transaction (if you have multiple cards registered with PayPal) and damage your finances.