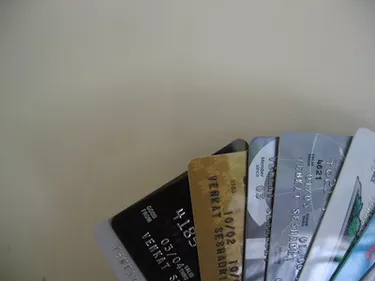 Credit profile numbers (CPNs) are largely misunderstood. These numbers are essentially secondary Social Security numbers. They are designed for people looking to keep their information private. These numbers are most often used by high-profile public figures--like celebrities, politicians and government officials. Consumers usually cannot obtain a CPN. It is possible, however, to get a federal tax ID, which essentially serves the same purpose.
Step 1
Decide for what purpose you need a CPN or tax ID. The only legitimate way to create one of these secondary profiles is to go through the IRS. You need to create a business, of sorts, that will be monitored, taxed and regulated by the federal government.
Step 2
Hire an attorney. The easiest way to legitimize your business is to create an LLC, or limited liability corporation. To establish an LLC, you'll need at least one corporate officer (you), some business holdings (capital) and business records (bank statements, earnings statements).
Step 3
Complete the LLC paperwork with your attorney. You'll need to pay to establish the LLC (the cheapest option will cost about $300). You can complete the LLC paperwork online without the help of an attorney, but you may make mistakes. Check with your secretary of state's website for state-specific details.
Step 4
Apply for a federal tax ID number with the IRS. See Resources for this form. You can complete the application online. To submit the application, you'll need to know your business name, estimated capital, address, corporate officers and purpose of the business. Once approved, the tax ID can be used to file taxes.
Step 5
Use the tax ID as a separate credit profile number. However, lenders will only lend to you and your business if you can prove consistent and rising returns from your company.
Warning
Do not attempt to secure a CPN online. There are an inordinate number of marketing and advertising scams promising to wipe your credit clean (under your Social Security number) and restart your credit history with a CPN. This is illegal.