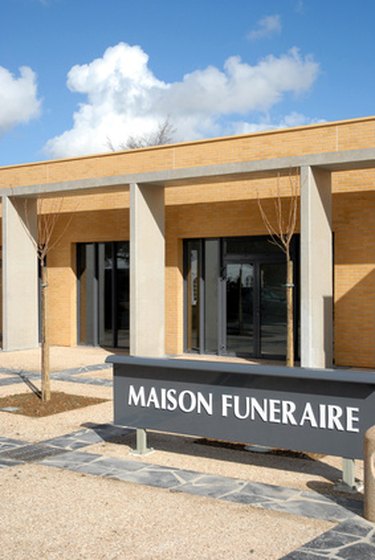 Funeral directors are involved in everything from preserving and preparing the body for the funeral to serving families in making funeral arrangements. All of these duties take place within the funeral home. After obtaining the proper education to serve as a funeral director, a person can work at an existing firm or open his own. To open your own funeral home, you and the facility must meet several state and federal requirements.
Building Codes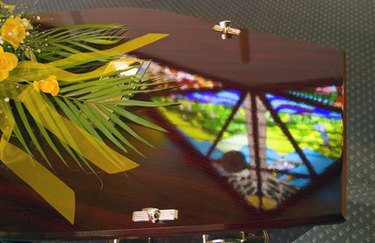 Funeral homes are required by the federal government to have certain amenities throughout. First, the preparation room or embalming room must be in a basement area, secluded from the remaining portion of the funeral home. The room is required to have proper ventilation with at least two vents on an outside wall as well as drains in the floor with plumbing separate from the main pipes. All funeral homes must be handicap-accessible as well. A casket and burial vault display room is required to be on the main level of the funeral home, most commonly attached to a room used to meet with arranging families. Any form of a kitchen or dining area is strictly prohibited on the main and lower floors of a funeral home where a deceased body may exist. Each funeral home must also have a windowless concrete room with a flame-resistant door and flame-resistant files. This is so that if a funeral home were to ever burn down, all the records and files would be preserved. Records and files must be kept for a minimum of seven years within a funeral home.
Merchandise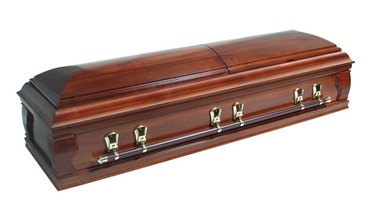 Funeral directors play a unique roll as counselor, cosmetician and salesperson in a funeral home. Funeral homes are required to file a general price list or GPL with the state government each year. This is to ensure that prices are fair and within the boundaries of current inflation. Caskets, urns and miniature burial vaults are required for a display room within the funeral home. These are to be purchased directly from the manufacturer. A funeral home will also need adequate transport vehicles, such as a van or hearse, equipped with roll bars and an adjustable stop. Funeral homes need a variety of pigmenting and preserving chemicals, powders and cremes to preserve the body. Adequate protection such as eye goggles, disposable aprons and shoe covers are also required. Chemicals used to treat conditions such as jaundice, gangrene and skin slip should also be available.
Licensing and Certificates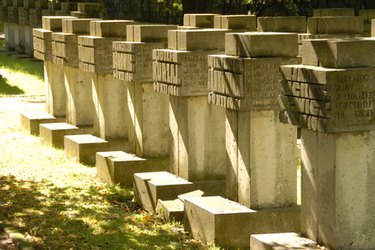 To operate a funeral home, at least one member of the staff must have a certificate or degree in mortuary science. The requirements vary from state to state. The local health department and OSHA personal need to clear the funeral home for safety and to certify it is up to code. Funeral homes are required to have two copies of their OSHA handbook, and each chemical stored at the funeral home must be logged with the appropriate information. One handbook is to always be kept outside the funeral home in the event the funeral home is destroyed by some disaster, while the second copy must be in the preparation room at all times. After filing with the state and federal governments as a business and with the appropriate paperwork, you can officially open a funeral home.