Personal checks and bank checks are a way to pay for goods and services instead of using a debit card, credit card, and cash.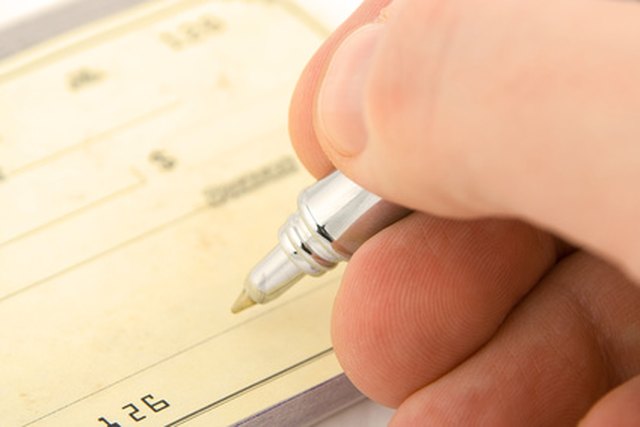 Personal Check Definition
A personal check is a form of payment used to pay for goods or services and is drawn against an individual's personal checking account. The check normally takes one to two days for it to clear a bank account and the funds to be withdrawn.
Characteristics
A personal check includes the name and address of the individual, a check number, bank routing number, and account number. When filling out the check one would put the date, who the check is payable to, a written out amount in words and in numerical form, a signature, and a memo line which is not required to be filled out.
Bank Check Definition
A bank check is like paying for an item with cash and is guaranteed by the bank. The funds for a bank check are pulled from the account immediately.
Characteristics
A bank check is also known as a cashier's check, bank draft, official check, and teller's check. A bank check can only be acquired at a bank.
Uses
A bank check can be used in situations that require the funds to be guaranteed or when it is for a large amount. An example of this would be a down payment on a home or car or for a security deposit on an apartment.