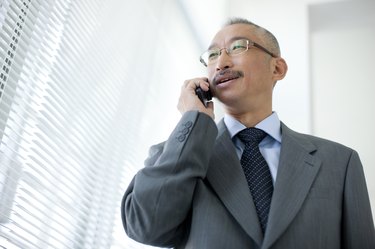 The wait for your tax refund might not seem so long if you know when you can expect to get it. In Pennsylvania, you can check the status of your refund online through the Pennsylvania Department of Revenue's "Where's My Refund?" website. You can also call the automated toll-free Information Line at 1-888-PA-TAXES (728-2937); the Taxpayer Service & Information Center at 717-787-8201 between the hours of 7:30 a.m. and 5:00 p.m.; or one of the district offices.
Required Information
No matter how you check your refund status, you need the same information: your Social Security number and the amount you expect to receive. You have to type in this information online or share it with the representative if you call in.
Estimated Processing Times
In Pennsylvania, if you e-file your return, you can expect your refund to be processed in about four weeks. If you paper file, it can take eight to 10 weeks. But if the Pennsylvania Department of Revenue needs you to verify information, it will take longer regardless of how you file.