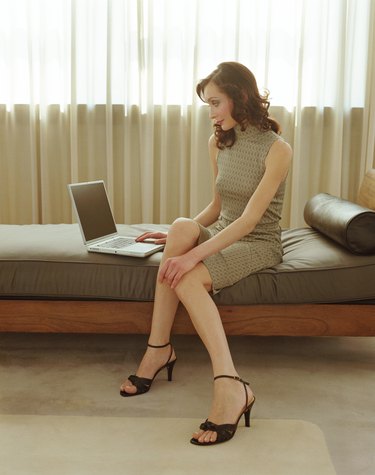 New York residents can check their tax refund statuses either online or on the phone. If you filed your return electronically, you can expect to receive your tax refund check within 30 days and begin checking your refund status within one week of filing. If you mailed your return, expect to receive your refund check eight to 12 weeks after the mailing date. In this case, you can begin checking your refund status one month after mailing your return.
Checking Your Refund Status
Check your refund status online at the New York State Department of Taxation and Finance website, tax.ny.gov. You'll need to enter your Social Security number and the specific amount of the refund. You can also sign up on the website for refund status email alerts rather than having to check back yourself. If you'd rather check your status by phone, call 518-457-5149. New York doesn't offer a toll-free number for this service. If you want to dispute the amount of a refund, call 518-485-6549.