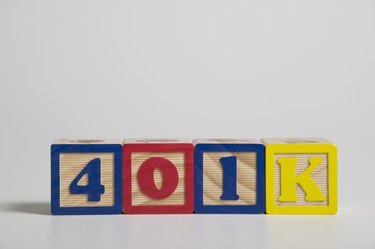 Once many individuals initially set up a 401k plan, besides making their periodic contributions, they never deal with the plan again, unless they are making some type of change to it. Some plan participants end up switching jobs, forgetting about the plan. They might have moved to another city, without forwarding their address, making it hard for the plan sponsor to find them. An individual can try to locate his forgotten 401k using a number of ways.
Step 1
Check with the Pension Benefit Guaranty Corporation (PBGC). The PBGC has the painstaking chore of finding missing participants who have unclaimed retirement monies. Visit their website. From the main page, click on "Workers and Retirees". Under List of PBGC-trusteed Plans subheading, click on "Find information on pension plans trusteed by PBGC". Enter your pension plan name, PBGC case number, or company name or plan sponsor name to begin your search.
Step 2
Contact the National Registry of Unclaimed Retirement Benefits (NRURB). The NRURB is responsible for keeping forgotten 401ks and abandoned company sponsored plan balances. Simply go to their website, click on "Perform a Free Search" and enter your social security number.
Step 3
Check with your employer directly. If you had the forgotten plan with a former employer and you can locate him, contact him and ask him about your 401k. Some employers have the plan sponsor move forgotten 401ks into a different retirement account to separate them from active participants. Your employer also receives details of his plan regularly from his plan sponsor and should therefore know the specifics of your plan. You may also contact the plan sponsor directly (if you know who they are) to know the status of your forgotten 401k.