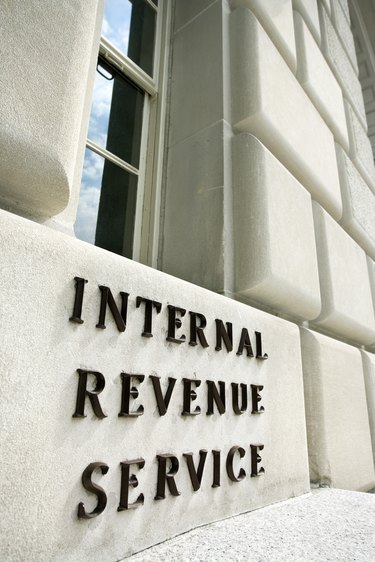 The Internal Revenue Service (IRS) issues Tax Identification Numbers (TINs) to businesses that are required to file tax forms and other statements with the United States government. The IRS requires a federal TIN for foreign entities that do business with companies inside the United States or operate subsidiaries within its borders. If you're a foreign entity attempting to obtain a TIN, the IRS has a few options available to assist you.
Step 1
Fill out Form SS-4 to obtain a TIN for a foreign business entity. A TIN is also known as an Employer Identification Number (EIN). Form SS-4 is available for download from the IRS website (see the link in the Resource section).
Step 2
Call the IRS Business & Specialty Tax Line if you wish to apply for an EIN over the phone. You may call (800) 829-4933 within the United States or (267) 941-1099 if you're making an international call. Note that the IRS operator may have you fax or mail Form SS-4 to verify your identity. In this case, the IRS instantly issues you a tax ID number over the phone and requires you to fax or mail Form SS-4 within 24 hours for it to remain valid.
Step 3
Fax or mail the completed Form SS-4 to the IRS. The fax number for foreign entities is (267) 941-1040. If you send a return fax number to the IRS, you receive a new EIN within four business days. If you choose to mail Form SS-4, it takes up to four weeks for processing. Use the following mailing address:
Internal Revenue Service Attn: EIN International Operation Philadelphia, PA 19255
Tip
Questions 6 and 11 through 17 on Form SS-4 won't apply to your business if the IRS doesn't require you to file a tax return. This occurs in cases where a foreign entity is seeking a tax treaty exemption and needs a tax ID to apply. In this case, write "N/A" in each of these boxes.