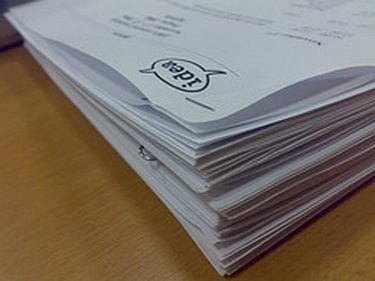 The Bureau of Disability Determination is a branch within the Social Security Administration. It determines who receives Social Security Disability Insurance (SSDI) or financial assistance through the Social Security Income Program (SSI). The Bureau of Disability Determination maintains several offices in Pennsylvania, where you may apply for disability benefits.
Step 1
Determine whether or not you meet disability guidelines. In the eyes of SSDI and SSI, a disability is the inability to maintain "substantial gainful activity" due to a physical or mental illness. Substantial gainful activity is basically the work that you did prior to becoming disabled. To qualify for SSDI in Pennsylvania, you must be medically disabled and not earning enough money to match the substantial gainful activity income level. To obtain SSI in Pennsylvania, you must have little or no income, be a U.S. citizen or meet other non-U.S. citizen requirements, be a current U.S. resident, be medically disabled and be willing to accept job training.
Step 2
Gather the documents. You can apply for disability benefits at any time. If you have your paperwork together first, it'll help the process go a lot faster. You need your Social Security number and birth certificate, names and contact information for doctors, hospitals and clinics you've been to, medical records and test results, as well as medications you've taken, including the dosage. You also need to explain what kind of work you've done for the past 15 years and show W-2 statements or federal tax returns for the previous year. You need the dates of past marriages and paperwork that lists your banking details.
If you're applying for SSI, you also need mortgage paperwork or your landlord's name and contact information, payroll slips, insurance policies, car registrations and anything else that shows your current assets.
Step 3
File for benefits. Call the Social Security Administration at (800) 772-1213 to start the application process over the telephone. If you already have your documents together, you may want to request an in-person appointment.
Things You'll Need
Drivers license or state ID

Birth certificate

Personal documents

Telephone