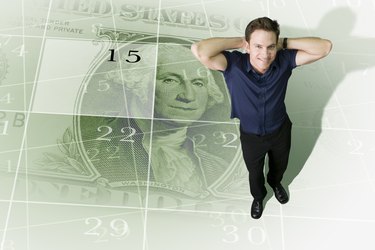 Nobody likes to wait for their tax refund, especially if you already have plans for how you're going to spend the money. Minnesota taxpayers can check their refund using the state's "Where's My Refund?" website, calling the Help Line at 651-296-4444 or 1-800-657-3676, or sending an email to Individual.incometax@state.mn.us.
Required Information
You must provide the website with your Social Security number or individual taxpayer identification number, the tax year you're checking and the dollar amount of your refund. You also need to specify that you are inquiring about your income tax refund rather than a property tax return.
Refund Options
When you file your Minnesota tax return, you can request your refund be directly deposited in a bank account or have a check mailed to you. If the bank account listed on your return is closed before the refund is issued, the Minnesota Department of Revenue will mail you a check. You also have the option to have your refund applied to your taxes due for the following year. If you did that by accident, you'll need to request the refund in a letter to Minnesota Revenue, Mail Station 5510, St. Paul, MN 55146-5510. There's no official form, but you should include your identifying information and that you didn't intend to have your refund withheld for the following tax year. If you don't typically make estimated payments, the Minnesota Department of Revenue will usually grant your request.