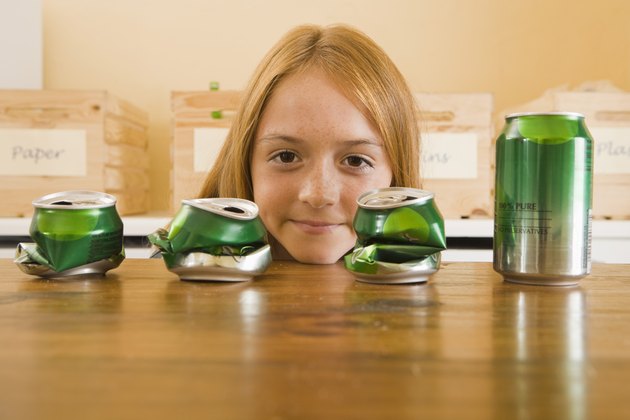 You're probably already aware that recycling aluminum cans provides numerous environmental benefits, but you may not realize that it can also bring many economic ones as well. According to Earth911, the aluminum can is the most valuable container to recycle due to its high market value. Historically, the aluminum can has given people an economic incentive to recycle it, leading to its position as the most recycled consumer product in the United States today.
Benefits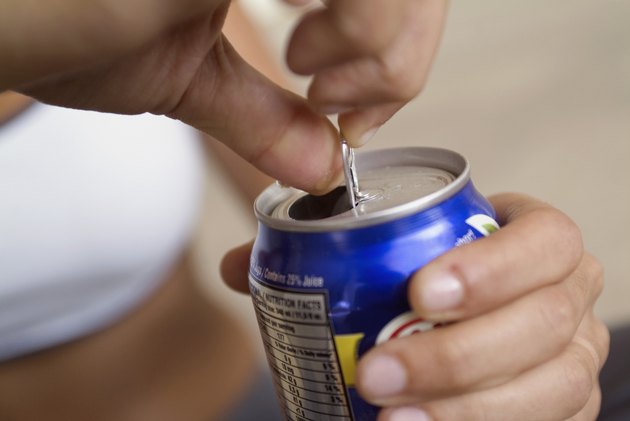 Due to advancements in technology, the aluminum can is cheaper, faster and more energy-efficient to recycle than ever. Money earned from recycling cans is often used to help pay for community services or to fund nonprofits. Aside from the tangible monetary benefits, recycling also saves money by reducing energy demands: Making new cans from used ones takes 95 percent less energy than making them from new materials.
Value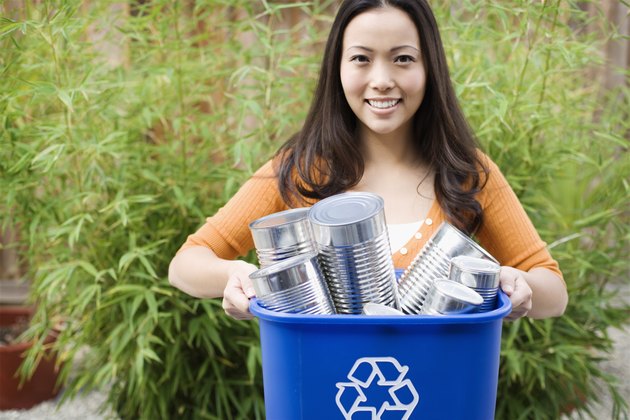 According to Earth911, the aluminum industry pays more than $800 million for empty aluminum cans every year. Waste Management, a leading provider of waste and environmental services, claims aluminum recycling is a $1 billion dollar a year industry. All of which helps to explain the proliferation of recycling facilities around the country. At last count, the United States alone had more than 10,000 such locations, making it easy for Americans to find a place to turn cans into cash.
Factors
The exact price you'll get for recycling cans can vary widely according to several factors. As with other consumer goods, the price for aluminum depends on the market's current demand. Other factors affecting the price paid for aluminum include geography, energy prices, production of aluminum and how far away you are from a mill that actually uses the material.
Money
Historically the price for aluminum has ranged anywhere from $0.35 to $0.75 per pound. The price peaked in 2008, and is currently around $0.82 per pound. The London Metal Exchange updates the current price for aluminum and other metals daily; you can look up the market price for free on websites like metalprices.com.
Although aluminum cans are one of the most valuable products to recycle, when you consider that it takes about 34 cans to equal a pound, you'll quickly see that it's not necessarily going to be your path to fortune.
Research
To find out exact prices for aluminum in your area, look in the phone book under "recycling" or "scrap metal." Call a number of collectors in your area and ask what they are currently paying for scrap aluminum. Prices may vary among buyers, so calling each one is the most precise way to determine price. While you have them on the phone, you should go ahead and ask if they have any collection requirements. Some facilities only accept flattened cans, for instance, while others only pay for wholesale amounts and don't buy from individuals.
Alternatives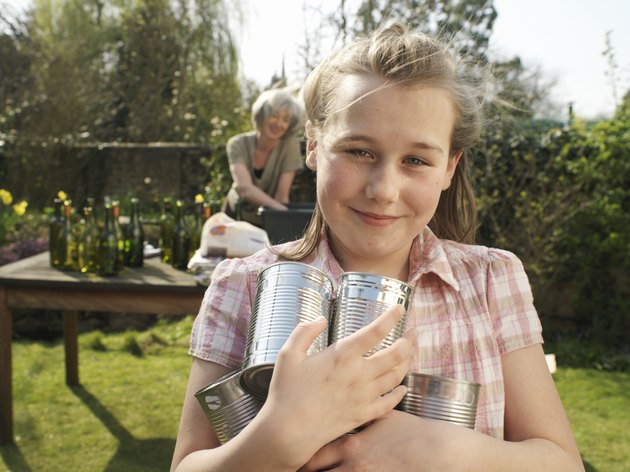 If you're feeling generous, you can also recycle cans for charity. A number of nonprofits accept cans as a way to raise funds for their organizations. The Ronald McDonald House is one well-known organization that collects pull tabs from cans to raise money. Another option is Habitat for Humanity's "Cans for Habitat" program. By taking your cans to one of their many drop-off locations throughout the country, you can help raise funds for building affordable housing for low-income families. Keep your eyes open for this and other fundraisers in your own community.