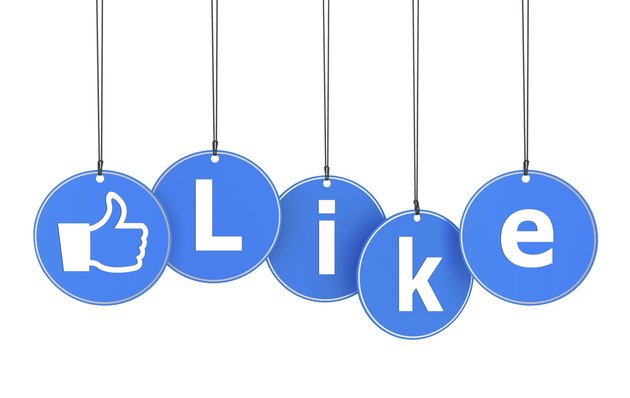 A carefully planned Facebook campaign has the potential to reach up to one billion active Facebook users. Many of these users are, or will know, potential homebuyers. That's why an increasing number of home owners and real estate professionals are using the platform to showcase their listings. However, you must craft your campaign strategically, or you risk discouraging would-be buyers with unwanted marketing messages.
Create a Business or Fan Page
Creating a business page, separate from your personal page, makes you look professional. It also prevents your page becoming congested with personal messages from family and friends. If you chose to showcase your listing on your personal page, restrict your personal settings. You want to put the house before as many potential buyers as possible, not your personal data. Another option is to establish a Facebook fan page. Simply "like" the fan page and share it with your "friends."
Pimp Your Page
Facebook offers a number of smart tools to showcase your home. Create a photo album on your dedicated page and upload as many quality photos as you please. Video tours are popular with homebuyers. Upload the video to YouTube and share the link on your Facebook page. Remember to include the details a prospective buyer might need, such as the asking price and viewing arrangements. For maximum exposure, link your page to your other social media accounts such as Twitter and Google+. Also link to your professional website or for-sale-by-owner page where people can read more details about the listing.
Post to Lure Buyers
As a first step, blast your Facebook friends with details of your listing. Encourage them to pass your listing on to their own Facebook friends. Sustain the initial buzz by posting a new status whenever you do something sale-related, such as a viewing or an open house. Snippets of information about the neighborhood, such as a restaurant review or news about a local celebrity, can also drum up interest. Be careful, though. Posting too often about irrelevant things, or repeating the same post over again can quickly turn counterproductive. Viewers may regard your messages as spam and unfriend you.
Fabulous Facebook Ads
Programmatic Facebook ads use big data about web users, such as their age, location and gender, to put the right advertisement before the right person at the right time. Web users receive targeted ads no matter where they are on the web. This boosts your listing's reach, as your ad will target passive readers -- people who are not necessarily searching a listings site for a new home. To set up a Facebook ad, click on the "create an ad" button at the top right corner of your page and follow the instructions.