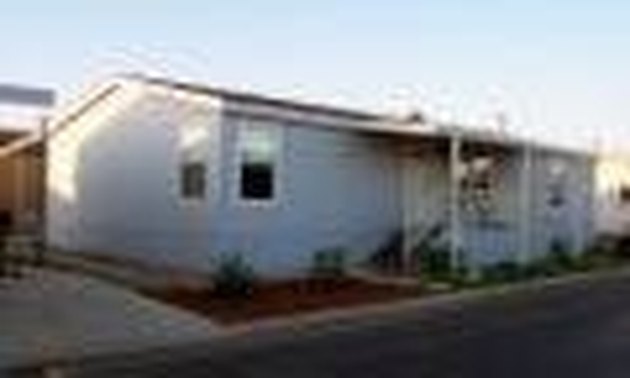 If you own a house, you should have homeowners insurance to cover both the loss of your house and it contents. The same holds true for someone who owns a mobile home. Mobile home insurance can help protect your valuable assets, and much more.
Your Mobile Home
A mobile home insurance policy will either replace or pay for damages resulting from such things as fire, lightening, hail or any other disaster not excluded from the terms of the policy. In addition to covering damages to the mobile home, many policies also will pay for losses to other structures attached to the mobile home, such as patios and garages. Many policies limit the company's liability to $100,000, but additional coverage can be purchased.
Plantings
If you must replace trees or shrubs next to your mobile home that are damaged or are stolen, most mobile home insurance policies will cover the cost of replacing them, to the extent of the limits set by your policy.
Personal Items
If items such as furniture, clothing or other personal property have either been stolen or destroyed, your mobile home insurance will cover the loss up to the amount stated in your policy. You should take an inventory of those items and calculate the amount you would need to replace them. You might need to add to your coverage.
Liabilities
Your mobile home insurance policy will cover damage or loss to others and their property, regardless of whether you are at home or away, or if such a loss takes place away from your mobile home. That coverage extends to your pets, as well. For example, if your dog ruins a rug in a neighbor's house, your mobile home insurance will cover it. Most policies limit coverage to only those losses that are not covered by your automobile insurance. That coverage begins at $100,000 but you can increase it for about $20 per year for each additional $100,000.
Add To Your Coverage
You can add additional insurance. For example, if you must move temporarily while your mobile home is being repaired, you can be covered for those expenses. Also, for an additional premium, you can be covered for any legal and other fees arising from losses either to your mobile home and your property, as well as to others and their property.