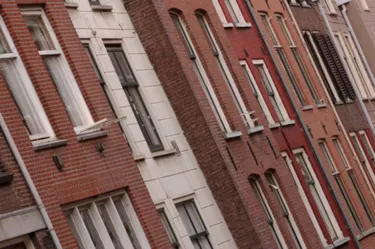 Being a landlord has its pros and cons, but being savvy about your lease agreements or rental contracts is key to keeping frustrations to a minimum. Whether you are simply renting out an extra room in your apartment or leasing an entire house, it's essential to draw up a rental contract to protect yourself and your property, and to save you money.
Step 1
Buy a standard rental contract. The easiest way to draw up a rental contract is to begin with a standard form rental contract or lease agreement that can be purchased at retail office supply stores or online. The language in the rental agreement was written by a lawyer and is therefore a good place to start when writing your own rental contract.
Step 2
Decide how to alter the rental contract. Your rental property is unique. When you agree to lease or rent your apartment or house, take into consideration all of its unique features. Your property may have a shared driveway that the renters share with neighbors. Not blocking the driveway should be a condition of agreeing to rent. Address this when you draw up a rental contract. Take notes as you read through the form contract on how you need to change it to cover your rental property.
Step 3
Make the rental contract clear and comprehensive. Even though the contract is a legal document, it can be clear and easy to understand. Include all conditions in the rental contract or lease agreement such as: - Move in date - Length of rental agreement (6 months, 1 year, be specific) - Security deposit, amount and conditions - Monthly rental fee - Late fees per day and the date when rent payment is considered to be late - Inclusions, such as appliances or any furniture - Extra visitors / roommates fees - Vehicle stipulations and parking rules - Pet conditions, deposits - Utilities - Maintenance of the property, lawn, surroundings
There are many other numerous details that must be addressed to protect yourself as the landlord of rental property. Read the standard rental contract to see what you need to include.
Step 4
Type your own rental contract. Using the standard contract as a base, type your own rental contract. Use the same wording if it is applicable. Add terms and details as necessary to cover your unique rental property and terms.
When you have the rental contract typed up, save a master copy on your computer. Open the file and save a new copy to use for each property or rental tenant.
Tip
The good thing about drawing up your own rental contract is you are able to change it as needed for a new rental property. Print two copies or originals for you and the tenant to sign. They keep one copy; you keep the other.
Warning
Be sure to keep a signed copy of your rental contracts in a safe place for when you need to refer to it or if you need to evict a tenant.
Things You'll Need
Standard form rental contract

Computer and printer