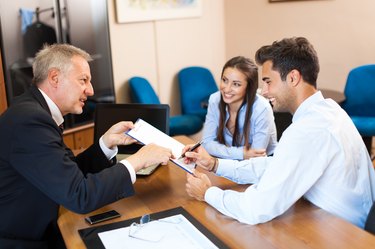 PHH Corporation is one of the top 10 mortgage underwriters in the United States, with more than 250,000 mortgages in its portfolio. Homeowners who hold a PHH mortgage have several options for making their payments.
Step 1
Send a payment by snail mail, using this address:
Mortgage Payments: Customer Service P.O. Box 5452 Mount Laurel, NJ 08054-5452
Step 2
Pay you PHH Mortgage by phone by calling toll-free: 800-449-8767
Step 3
Set up an online payment account by visiting the link below (see References).