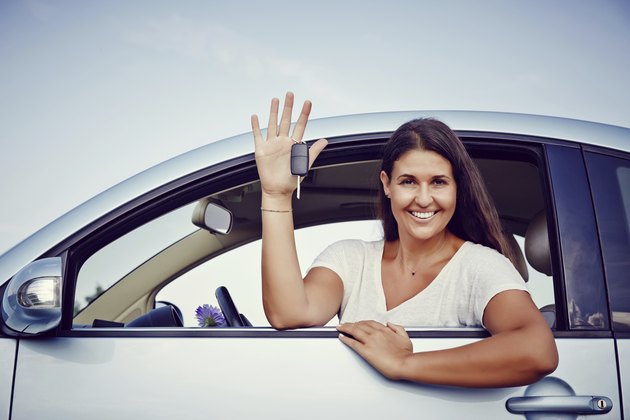 You're ready for a fun road trip. But plans could come to a screeching halt if you find out you or a traveling companion can't drive a rental car. Car rental agencies and states have age requirements. You might be able to drive if you're under 21, but you'll need to do a little upfront research to learn the age requirements for the rental agency and state you'll pick the car up from.
States and Added Charges
Car rental agencies prefer drivers 25 years of age and older, because statistics show they're less likely to have accidents, Many agencies do rent cars to drivers aged 21 to 24 with an additional daily charge, but as of publication, only two states, New York and Michigan, mandate that drivers 18 years of age and older have access to rental vehicles, who also pay an additional cost. Budget car rental agency reports that in its corporate-owned locations in Michigan, drivers 18-to-20 years of age pay a $41 daily surcharge, while in New York, it's $52 daily. Other car rental agencies might have higher surcharges. Young drivers also typically aren't permitted to rent more-expensive vehicles, such as luxury cars and minivans.
Exceptions to Check
While national car rental agencies won't rent to the under-21 crowd other than in New York and Michigan, some smaller, independently own agencies do for an extra fee, and might be worth checking out. You might also be able to rent if you are military or government personnel and need a car for business use.