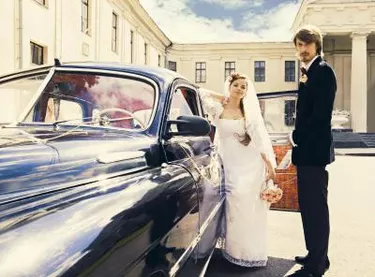 Each state has an agency that governs the practices of auto insurance companies. Almost all states require that a registered vehicle have some kind of insurance, but laws vary on whether spouses must be on the same policy. Beyond state laws, insurance companies have their own rules about spouses and other licensed drivers who can have access to the covered vehicle. Unless your wife has significant problems on her driving record, such a DUI, the easier and most advantageous thing to do is keep or add her to your policy.
Marriage and Insurance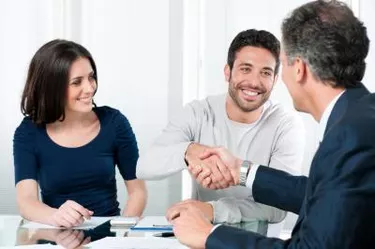 Many auto insurers will give you discounts when you get married and join your policies. If you have different insurers, call both of them to determine which offers the better rates for your situation. Many companies offer a lower rate just because you are married; this markdown is based on the notion that married people tend be safer drivers. In addition, your insurer may offer a discount for covering more than one vehicle under the same policy and even steeper discounts if you add homeowners insurance. Still, the insurance companies don't know when you get married, and there are legitimate reasons to keep your policies separate for a while. For example, your wife's policy may be prepaid up to the renewal date. She may be covered under her parents' policy if you are newlyweds and she just moved out. And she may have a bad driving record that could hurt your policy.
State Laws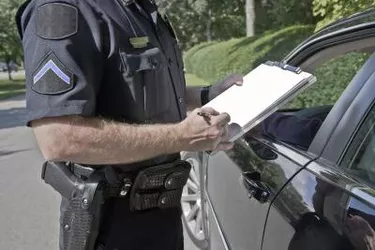 Contact your state insurance bureau for the exact requirements of your state. Some states, such as Virginia and Pennsylvania, allow spouses to maintain separate coverage. Others may allow separate coverage, provided your wife has her own insurance policy. No state law leaves room for anyone to be a driver and remain uninsured.
Insurance Policies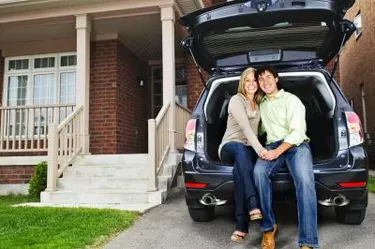 The major insurance companies, such as Nationwide, State Farm and GEICO, want to know all the licensed drivers in a home who will have access to the insured vehicle. They require that all drivers in the home be on the policy. GEICO, in its online quotes, for example, states that you are required to keep the company informed of licensed resident drivers. Covering everyone, including a wife with a bad record or your young teenage drivers, could severely impact your rates. But if your uncovered wife simply moves your car from the driveway and gets into a minor fender-bender, you run the risk your claim won't be covered. Read your policy careful to determine whether the insurance company reserves the right to deny a claim based on your wife's accident in your car, if you have not yet added her to your policy.
Named Driver Exclusion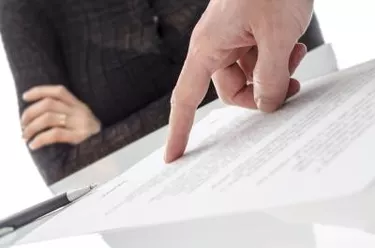 Your case may qualify for a "named driver exclusion," a document you sign that says the company does not have to pay for any claims that occur if your wife drives your car and gets into an accident. It is an endorsement that is added to your policy and cannot be removed without approval of the insurance company's underwriting department. In some states, such as Texas, having this exclusion would also prevent your wife from benefiting from your state's uninsured motorist coverage, which pays for damages caused by people without insurance. Not all states allow a named driver exclusion, so talk with your insurance specialist to determine if you can get one. And if you do, you must take all precaution to keep your car from being driven by your wife or you expose yourself to significant financial liability if she drives it and has an accident.
Risks of Not Adding Your Wife
If you omit your wife from your policy, avoid telling your insurer about your spouse or fail to get a named driver exclusion, your insurance company can cancel your policy for these omissions. A canceled policy may affect your ability to get other insurance and can cause you to experience a rate hike. If your wife's record will cause you unbearable financial burden, another option in addition to named driver exclusion is for her to surrender her driver's license. If she does not have her own car, this may be a worthwhile option to consider. You must ensure however, that she never drives your car, which even the best-intentioned policyholders often fail to do.